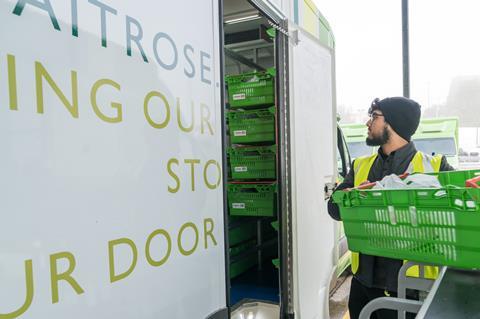 Waitrose has experienced a further surge in demand for its growing online operation, with customers ordering groceries for holiday homes as lockdown measures ease.
An increasing number of Britons are looking to UK destinations for a summer holiday this year, rather than abroad, on the back of coronavirus fears.
Waitrose reported a boost for customer orders for deliveries to holiday spots such as Truro and Weston-super-Mare, as well as Swaffham and North Walsham in Norfolk, Saxmundham in Suffolk, Menai Bridge in North Wales and East Cowes on the Isle of Wight.
Last week, Waitrose.com recorded its biggest ever week for online as orders hit 163,000 – a rise of 185% compared with the start of the year. The supermarket has increased capacity by 100,000 weekly orders since lockdown.
The supermarket has also added 35% more driver hours to its fleet of delivery vans.
"As lockdown eases, people are getting organised and looking forward to a much-needed break," said e-commerce operations manager Dominic Jones. "Ordering a food shop to arrive on the first day of your holiday is one of the many perks of online shopping and we are working to maximum capacity for our online deliveries to help ensure everyone can have delicious food and drink while enjoying a holiday in this country."
Waitrose, which is preparing for the end of its Ocado contract in September, now delivers to 90% of the UK from around two-thirds of its 337 shops.
It opened a new CFC in north London in May, doubling the availability of online grocery orders in the capital, and also announced plans for a third centre in London later in the year.
In June, Waitrose reported it had processed more than 150,000 online orders in a week for the first time.