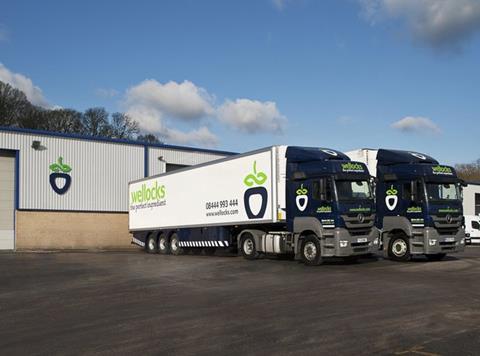 Fresh produce wholesaler Wellocks has launched a live online ordering system to put an end to product substitutions.

Designed to enhance its services, save time, and money, the wholesaler said the system allowed customers to see what stock was available for immediate delivery.

"Ordering an ingredient only to find out later that it is out of stock has long been a frustration for all chefs," said Wellocks managing director James Wellock.

"We have simply used technology to create a more efficient ordering system to make their working lives better. So far the response from chefs has been exactly what we hoped - they love it because basically if they order it, we deliver it."

The system, which went online last week, has been in development for six months and follows on from the successful 2014 launch of Wellocks' online order system.

Customers registered to Wellocks' online system have a unique PIN to access the system.

Once logged in, they can call up previous orders or build customised lists. Orders placed come out of a live stock system, which only accepts quantities of products that are available for immediate delivery.

Wellocks said it meant orders would be delivered with no substitutions.

"At Wellocks, we understand the pressures on chefs and kitchens to be more productive, to deliver more with less resources and we've invested in live stock online ordering to make our customers' jobs easier and their businesses more profitable and sustainable," added Wellock.