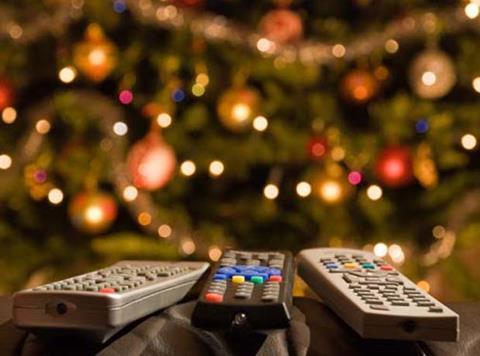 'Tis the season to be jolly and our TV breaks and social streams are packed with Christmas ads. The festive race for audience attention is in full swing for supermarkets and grocers.
The campaigns can be placed somewhere along the spectrum between brand building and prompting a shopping action. Everyone is looking for the right emotional button to press with the target audience.
Aldi has opted for fun with more 'Kevin the Carrot' adventures. There's gentle teasing of Coca-Cola's Christmas truck ad and the soft drinks' giant has come back with a riposte – this is the kind of cultural playfulness and parody that brands can partake in via YouTube and social media. Waitrose similarly teases the Elton John campaign created by its sister retailer John Lewis and Lidl has also got in on the piano action. Meanwhile, Asda has focused on the crazy chaos of Christmas
Sainsbury's nativity play provides a tug on the heartstrings, while Tesco and Morrisons take the empathy route by focusing on the importance of the Christmas dinner. Finally, we have the phenomenon that is Iceland. The retailer has pursued its social responsibility agenda with the Greenpeace-produced Rang-tan animation and its pledge to be palm oil-free. The ad is not on TV for regulatory reasons, but is surging on video platforms and has clocked up more than five million views on YouTube.
Online views tell a fascinating story. We can see from the YouTube Leaderboard (measuring paid-for and organic views) that Sainsbury's was top in 2016 and John Lewis took the Christmas ad crown last year. But there is another way to analyse and benchmark performance. Search provides a fine-tuned signal of consumer interest. An Index based on the search terms 'grocer' + 'Christmas ad' can show us where retailers are going right or wrong.
Overall, aggregated searches show there is a greater interest in Christmas ads this year than last – good news as retailers continue to invest heavily in festive marketing. The Advertising Association puts spend on seasonal advertising in the final quarter for all retailers at £6.5bn, up 5% on the record amount last year.
Aldi garnered the most searches for its Christmas ad last year, so if we make Aldi's 2017 index rank 100, we can see where this has been bettered in 2018 so far. Iceland's campaign is far in the lead this year for search (156) – last year it was bottom of the index. Sainsbury's ranks second and Aldi is clocking in at third.
The search data gives some ideas about what brand messaging might resonate well with consumers moving into 2019. The data suggests that light-hearted fun in the Aldi mould and pulling at the heartstrings in a relatable way, as Sainsbury's has done, are the emotional triggers that are connecting.
Iceland's socially responsible position throughout 2018 has definitely engaged with the increasingly sustainability-conscious consumer and the buzz around the Rang-tan ad (aided by the media furore) is a huge proof point. A huge spike in search for 'palm oil' directly corresponds with the search for Iceland's ad. Grocers are in a position to take strong leadership on social purpose – for instance on recycling – if their claims are supported by their supply line.
Consumers' peak engagement with food and grocery at Christmas time gives brands a significant opportunity to shift perception, and ultimately shopping behaviours, with results that will last well into the new year and beyond. It's crucial to get this right and the more insight to help shape the messaging the better – winning Christmas is not only about Q4 sales but also setting yourself up for success for the following year.
Harry Walker is Industry Head, Grocery Retail, at Google