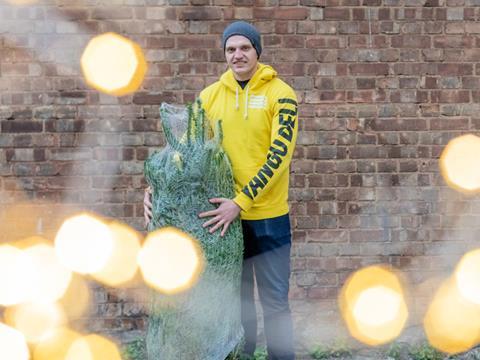 Rapid grocery firm Yango Deli has today launched Christmas trees on its app for delivery within 15 minutes.
The ultrafast delivery service is offering 5ft Norway spruce trees supplied by Pines and Needles on its platform, available to users in the vicinity of its dark stores in Bethnal Green, Battersea, Bermondsey and Acton.
The trees are available while supplies last, and come with a water-holding stand.
"This holiday season, we want Londoners to spend time with their loved ones and do what they enjoy, while we take care of getting them whatever they need for the celebrations, including beautiful Christmas trees," said Evgeny Chernikov, general manager of Yango Deli UK.
"Ultrafast e-grocery companies are often thought of as snacks and drinks corner shops of the post-Covid era, but at Yango Deli we are striving to be more than that by giving people back their time, which they would have otherwise spent doing large supermarket trips," he added.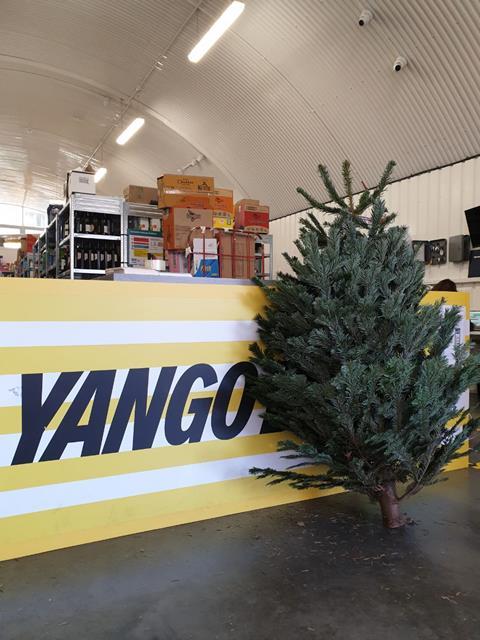 The trees join Yango Deli's assortment of around 2,500 products. The company is part of Yandex, a NASDAQ-listed technology company that builds intelligent products and services powered by machine learning. The service – founded in Russia in 2019 – operates more than 400 dark stores worldwide.
Last week Yango Deli announced a partnership with My Yard, a London non-profit that picks up excess food and household products and distributes them to a network of London charities and individuals in need.
"While we are very appreciative of all donations, when they are from organizations that buy in bulk, it can be challenging to find the right person or organisation able to make use of some surplus food – for example, it's a big job to figure out the right way to distribute a truckload of celeriac," said My Yard founder and CEO Rachel Dimond.
"The partnership with Yango Deli is exciting because they offer an incredibly broad assortment. This means that while their surplus is not large, it is incredibly varied, which makes it easier to deliver donations that are both vital and useful to Londoners who need our help," she added.