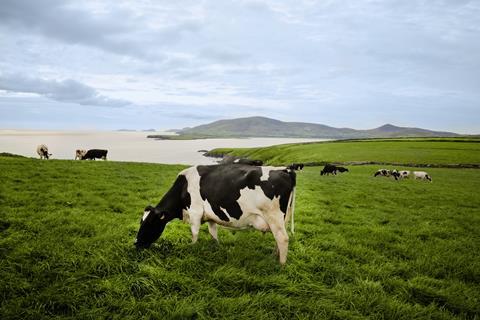 The trade deal between the UK and the EU has been broadly welcomed by food and drink businesses on both sides of the Irish Sea.
Brexit will undoubtedly bring shifts in the competitive landscape, but what will not change is Ireland's commitment to supplying the highest-quality, sustainable food and drink in a way that embraces the exacting demands of UK consumers.
As we adapt to change, it is well to remember that while Brexit has altered how we trade, it hasn't undermined it. The UK and Ireland enjoy an extraordinary interdependence in food and drink supply. The UK accounted for 33% of the Irish food and drink sector's exports in 2020, worth €4.3bn. Ireland is also the number one export market for UK food and drink, with a similar value of exports (€4.4bn in 2019). This is a trade balance for which geographical proximity, strong historical links and cultural and business commonalities provide a firm basis.
Since 2016, Bord Bia has made Brexit preparedness a priority. In 2020, research through our Readiness Radar found that 55% of Irish companies expressed their intention to grow sales in the UK post Brexit, while 60% said they had confidence in their supply chain's readiness for Brexit. Almost half (45%) said their investment plans had not been impacted by the UK's departure from the EU. These data points identify an industry responding calmly and coherently to changing circumstances.
As we move forward, no one in our industry will readily forget the lessons of the past year, key among them the extreme sensitivity of consumers to the risk of supply shortages. Bord Bia has been measuring UK consumer sentiment since January 2019 through our Brexit Pulse research, and its findings confirm these concerns were not exclusive to the pandemic.
Our research in 2020 found 48% of UK consumers were concerned about the future availability of food and drink and 67% were concerned about its future cost, both as a result of Brexit. The increasing unpredictability of the times in which we live are an active consideration in the management of supply chains. In this context, our research gives some pause for thought. It found Ireland to be the most trusted country of origin for food and drink outside the UK. It is a confidence built on experience and one reinforced by the world-leading journey our industry is on to a greener future.
There will be many challenges ahead for all of us as but in this new era, it should also be clear that trade in food and drink between our two islands is far more than transactional. It has evolved into a true partnership, built on a fundamental appreciation of each other's position. Our two countries have been intertwined by history and over recent years have advanced to a new maturity in their relations.
To borrow from Henry Ford, we have learned that "coming together is the beginning. Keeping together is progress. Working together is success." As we make headway through 2021's challenges, at Bord Bia we believe working together will continue to be the basis of a relationship that is to all our benefit.