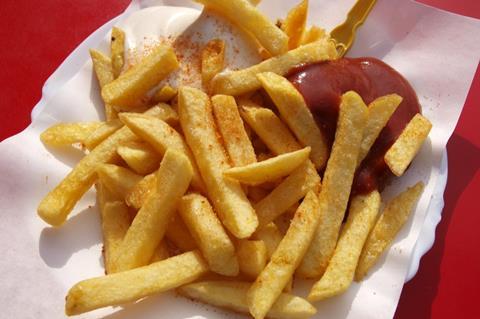 We all know those people. They eat a Mars bar for breakfast, they're on first-name terms with staff at the local McDonald's, and the last time they ran was for the ice cream van. Yet they remain disgustingly slim. These people are infuriating enough in real life, so I'm not exactly sure of the appeal of a show that dissects just how they do it. But new series The Secret Lives of Slim People (Channel 4, 11 February, 8.30pm) suggests TV bosses disagree.

The show introduced us to two of these perennially slim people. There was size eight Rinia from Surrey, who started her day with a takeaway before grazing on marshmallows washed down by Coca-Cola from an enormous junk food drawer. She refused to move much further than from kitchen to couch either, even jumping on to a friend's back for the five-minute walk to the car. Size six mum of three Hayley was the opposite. Always fidgeting and ferrying around kids, she tucked into hot cross buns, cake and biscuits, all before school breaktime, before whipping up a full roast dinner with all the trimmings. Oh, and she was obsessed with double cream.

So what did the cameras planted in their houses uncover? What is the big secret to staying slim we're dying to find out? Well, there isn't one really. It turned out Rinia never finished all those plates of food she started. And Hayley burned hundreds of calories by being a busy parent. They both probably have naturally fast metabolisms too. In other words, the show put us right back where we started. None the wiser and just as envious.