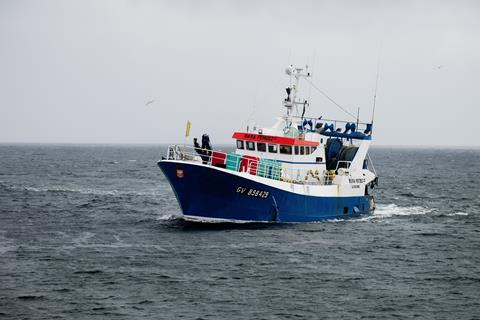 Can we really source and eat fish responsibly?
It's a question that has long haunted the fishing industry – and particularly in the wake of Netflix's 'Seaspiracy' documentary, which argued there was no space for sustainable consumption. But it's one the industry has been working hard to address.
On the supplier side, big names like John West have taken robust steps towards addressing illegal and unregulated fishing. In March, the company partnered with US environmental group The Nature Conservancy to increase "full supply chain transparency". Princes has similarly gone down the transparency route, allowing its tuna to be traced back to the individual boats in which it was caught.
On the retailer side, most have signed up to the Sustainable Seafood Coalition, which is backed by the British Retail Consortium. This sets out what 'sustainably or responsibly sourced' really means and requires signatories to adhere to five key principles: traceability; transparency; a risk assessment or audit; sourcing decisions based on the risk assessment or audit; and an appropriate response.
There is also an industry-wide vision – for England, at least. In November, the Seafood 2040 strategic framework set out a plan for the development of the country's aquaculture sector over the next 20 years. It has just secured fresh funding to implement its aims, which include identifying research and innovation needs, as well as putting together an overview of the environmental performance of English seafood production.
Now the government is coming under pressure to do more. On last week's World Ocean Day (8 June), environment secretary George Eustice boasted he had got 80 countries to sign up to the '30by30' international target to protect the world's oceans. He also announced a new pilot scheme that includes the creation of at least five highly protected marine areas (HPMAs) in response to pressure from NGOs to ban all bottom trawling in marine protected areas. This should put an end to the impact of trawling on ecosystems of scientific interest, such as coldwater corals, described as "destructive" by Oceana and Greenpeace UK.
But the HPMAs scheme isn't expected to kick off before the second half of 2022, leading many to claim the government is not acting fast enough to meet its own targets. Greenpeace UK urged the government to deliver "a world-leading network of marine protected areas, where all bottom trawlers and supertrawlers are banned". The Marine Conservation Society also responded to the announcement by saying that "at least 30% of UK seas must be highly protected from the most damaging activities by 2030". Meanwhile, the Blue Marine Foundation said in a statement that "impressive promises and ambitious targets have been made many times before" and that there is a "lack of action and political will" to actually execute them.
It's in everyone's interest to take sustainability seriously. A GlobalData study showed the sustainable fish and seafood sector's value is estimated to reach £4.3bn in 2024. That growing market needs industrial and legislative support.
So, theoretically, yes, we can source and eat fish responsibly. But that's only if everyone works together on sustainability, including the government. Otherwise, fish may lose shoppers to the growing plant-based movement – and Birds Eye's 'fishless fingers' will become the product of choice.