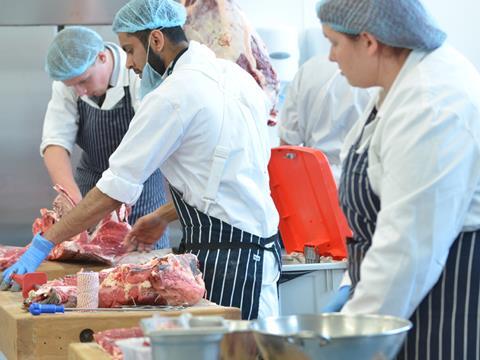 Asda has extended its beef supply relationship with ABP for a further six years.
The deal – the value of which was not disclosed – will see ABP UK continue to supply all of Asda's fresh own-label beef, with the contract to be serviced from ABP's Doncaster site.
Asda has worked with ABP for 45 years, and ABP Doncaster business unit director Katharine Haenelt hailed the renewal of the deal as "fantastic news for both businesses". She added: "We look forward to continuing our journey in driving innovation across the beef category, ensuring Asda's customers receive the highest quality beef in the most sustainable way."
Paul Geary, Asda senior buying manager for red meat, said the long-term nature of the new deal gave both companies "the ability to make swift decisions that will benefit our shoppers".
Knowing that we have agreed to continue working in partnership together gives me great belief the future is bright for ABP, Asda and – most importantly – our customers."
ABP UK has invested £40m in its Doncaster site, which employs about 800 people, in recent years, including a new R&D facility opened two months ago. Key product and packaging innovations developed at Doncaster include 'ovenable' skin packed joints, launched last year, and skin packed steaks.