Allied Bakeries is to stop supplying Tesco's bread from next year, owner Associated British Foods revealed last week in its interim results. The loss of the bakery's biggest own-label contract would mean 'significant reduction in bread volumes from late in the 2019 calendar year'.

Allied has already written down its assets by £65m. The heavy toll of the Tesco deal's death is unsurprising. ABF doesn't comment on specific own-label bakery customers, but a spokesman admits they account "for an important share of our total business, and we supply a number of the UK's leading grocery retailers".

It comes as Allied has struggled for years in a wrapped bread category hit by commoditisation, health trends and rising ingredient costs. In September, ABF's 2018 annual report recognised that Allied losses 'remained unacceptable'.

So, just how bad is the situation? And can it be fixed?

ABF doesn't provide figures for bakery alone, but Shore Capital estimates losses last year were as much as £40m.

In grocery, Kingsmill lost 6.4% in value (£13.2m) over the past year to £194.2m on volumes down 11.6% [Nielsen 52 w/e 16 March 2019]. Burgen's is down 25.6% to £6m in spite of a major overhaul, but Allinson's has made money, rising 38.7% - though its £8.7m value is a tiny fraction of the £1.4bn category.

"It's a challenging industry," says Shore Capital analyst Darren Shirley. "You've got an over-supplied market with three major brands. It allows the retailers to play one off against the other."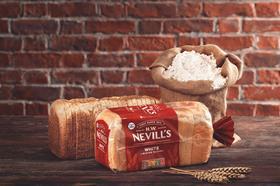 That appears to be the case in the Allied-Tesco own label relationship. The grocer is tight-lipped about it, except to say: "We are making some changes as part of a review of our bakery supply chains.
"We remain absolutely committed to working in partnership with all our suppliers, and will do all we can to support them during the transition process."

An ABF spokesman agrees "it's a normal flow of business when supermarkets change suppliers. The scale of the Tesco account is more significant than most, and we are therefore carefully reviewing our future plans."

But he adds: "Our network of bakeries and supporting distribution fleet is highly regarded, and we remain confident of securing new business."
Cutting losses
Plus, Allied has already committed to a series of cost reductions and price increases to reduce losses. Shirley is therefore confident the bakery can recover. "You couldn't have better owners than ABF. They take a long-term view in terms of holding and investments."

Not everyone is as upbeat. One industry insider says Allied is in need of tougher management. ABF could struggle to revive the business because it's "effectively controlled and run" by the Weston family, which started in bakery and might therefore be too emotionally invested in Allied, he argues.

Opportunities to offload Allied would also be limited. The CMA is unlikely to approve acquisition by Warburtons or Hovis co-owners Gores Group and Premier Foods, says the source, though private equity or a smaller player might pass muster. In any event, there's no indication of a sale.

And there remain untapped opportunities for a return to growth, through innovation in the hottest dietary trends such as high-protein and plant-based, says Paul Brennan, founder of healthy bakery supplier Bred's Foods. "There are no big companies doing it."

Perhaps, then, bold NPD such as a vegan muffin could yet see Allied turned around.


Daniel Selwood is The Grocer's special projects editor, managing Britain's Biggest Brands, Britain's Biggest Alcohol Brands, The Dairymen and Top Products – as well as contributing to news, analyses and category reports.

He joined the magazine in January 2016 as food & drink editor, having been at financial & legal publisher LexisNexis for eight years.

He began his journalism career in the mid-1990s at a general interest magazine in Sheffield.

Follow Daniel on Twitter: @danielmcselwood