More than 100 Plant Chef and Free From products will be available for Christmas 2023 at Tesco.
"As part of our 'plant forward' strategy, we have put a huge amount of work into creating delicious veggie options" director of product development, Breige Donaghy says, "as we continue to see people look for meals that have more plants in them but that aren't necessarily vegan. This year, there really is something special for everyone."
From the butternut wellington or the mushroom & chestnut festive wreath, to the Asian flavours of the mini katsu-inspired bao buns or the laksa-inspired aromatic cones, there's something for all palates.
This is our pick of the range:
Plant Chef Winter Spiced Butternut Squash & Chestnut Wrap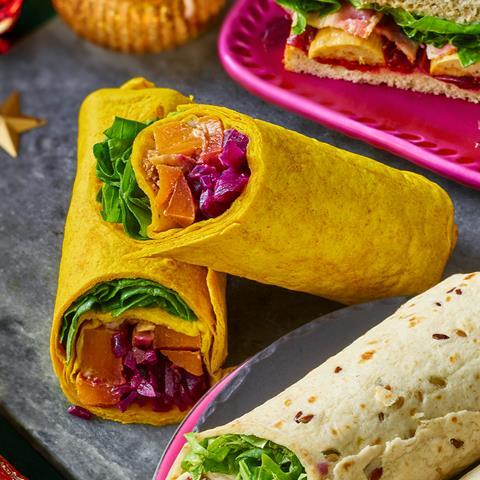 £2.85
Available from 23 October
Roasted butternut squash and chestnuts layered with festive spiced braised red cabbage, plant-based rosemary mayonnaise and spinach in a soft turmeric wrap.
Plant Chef Laksa Inspired Aromatic Cones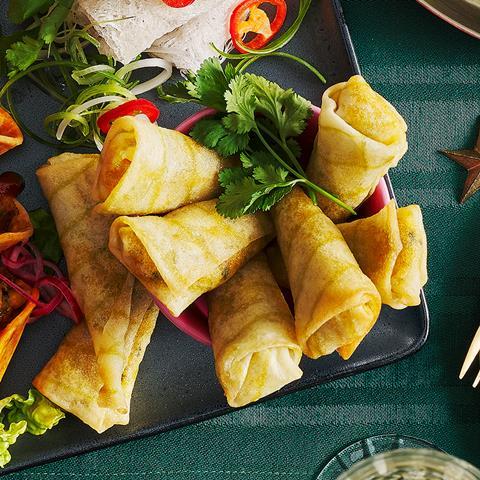 £3
Available from 11 September
Fragrant & crisp Asian-inspired vegetables with lemongrass and coconut, hand-wrapped in pastry.
Plant Chef Mini Mediterranean Inspired Vegetable Lattices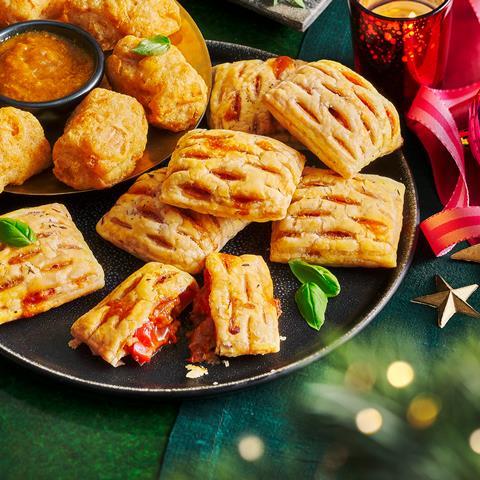 £2
Available from 11 September
Peppers and tomatoes wrapped in crisp and flaky pastry.
Plant Chef Paella Inspired Arancini Bites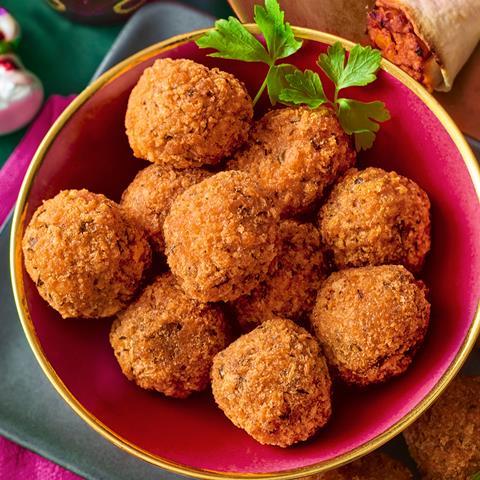 £3
Seasoned rice with jackfruit and vegetables in a crisp crumb coating.
Plant Chef Roasted Vegetable Parcels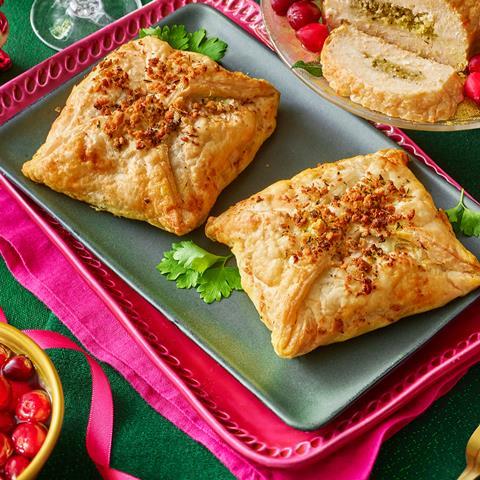 £4
Hand-wrapped roast parsnip and carrot with mushrooms, chestnuts and kale.
Plant Chef Mini Battered Bangers with Chip Shop Style Curry Sauce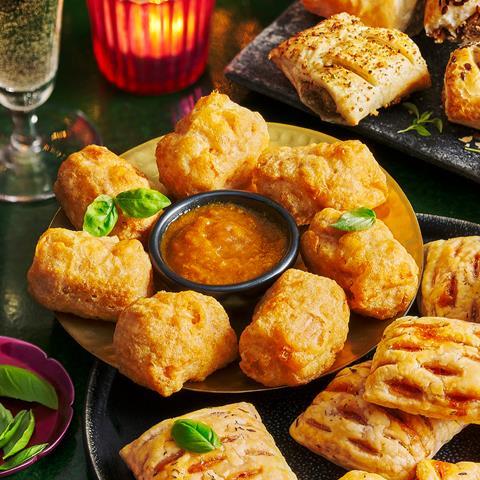 £4
Available from 4 December
Seasoned pea protein coated in a crisp batter.
Plant Chef Stuffing Roll Selection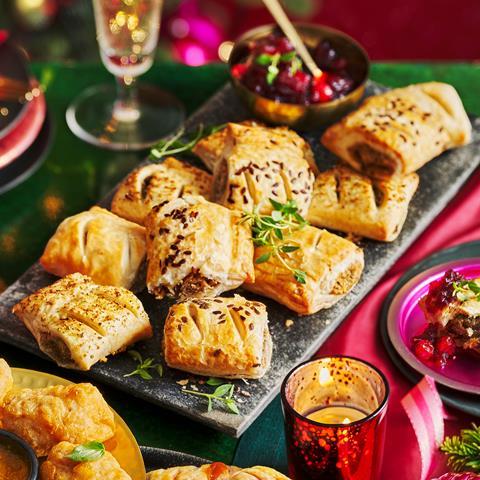 £2.50
Available from 2 October
A selection of seasonal stuffing-inspired rolls, including chestnut & cranberry, apricot, sage & onion, and apple.
Plant Chef Butternut Wellington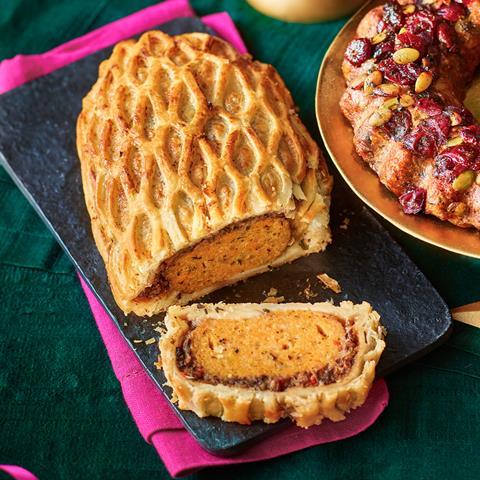 £5
Available from 11 December
Roast butternut squash with pea protein, and mushroom and herb duxelles, hand-wrapped in light flaky puff pastry.
Plant Chef Seasonal Seeded Roasts with Port Gravy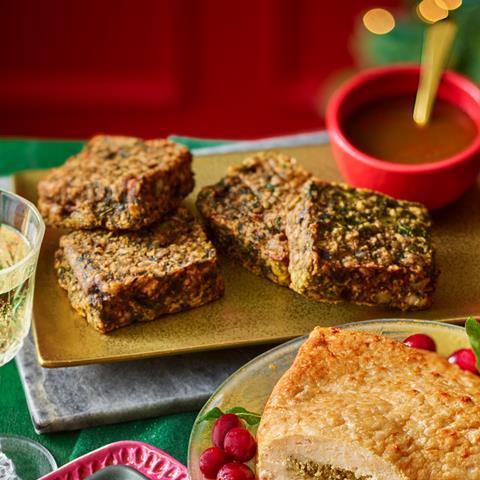 £3.50
A blend of kale, chestnuts, lentils and mushrooms with pumpkin and sunflower seeds.
Plant Chef Mushroom & Chestnut Festive Wreath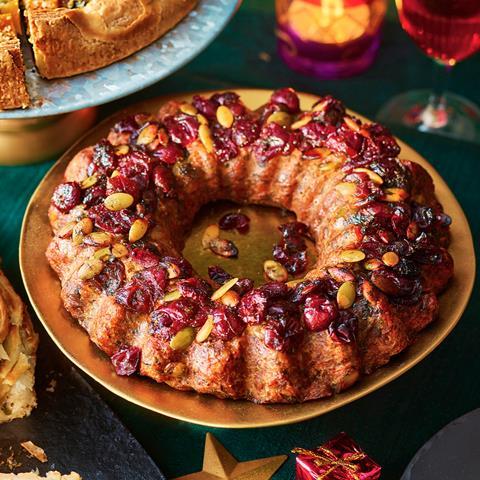 £4
Available from 11 December
Vegetable and brown rice wreath, garnished with cranberries, sunflower seeds and parsley.
Plant Chef No-Turkey Crown with Herb & Onion Stuffing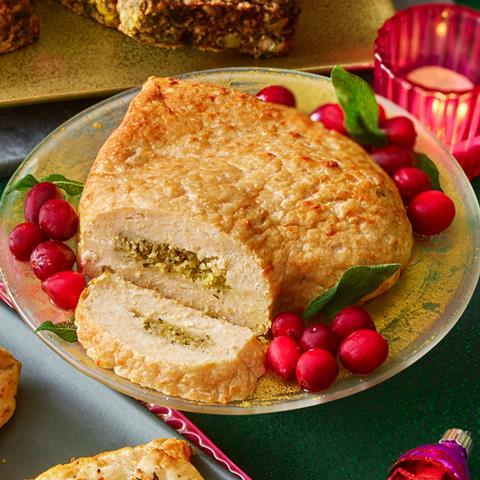 £5
Available from 11 September
Tender and juicy plant based alternative to turkey, made from bean and pea protein, and filled with a savoury herb and onion stuffing.
Plant Chef 6 Mini Katsu Inspired Bao Buns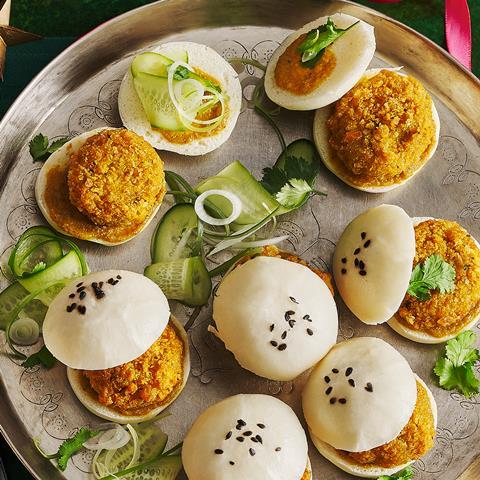 £4
Available from 4 December
Six seasoned soya protein and tofu burgers in a crisp crumb coating, with fluffy bao buns, topped with sesame seeds and an aromatic katsu flavour sauce.