As heatwaves continue across the UK, Morrisons is gearing up for a sizzling summer with the launch of its new seasonal range.
With a selection of deals and limited-edition products perfect for picnics, barbecues and al fresco dining, the retailer has slashed prices and pushed multibuy promotions in a bid to tempt shoppers.
Highlights include BBQ chicken drumsticks and lamb sizzle chops, chicken satay skewers and grazing platters for sharing. And to cool off, refreshing apple cider lollies and sticky toffee yoghurt jars
Indian Lamb Sizzle Chops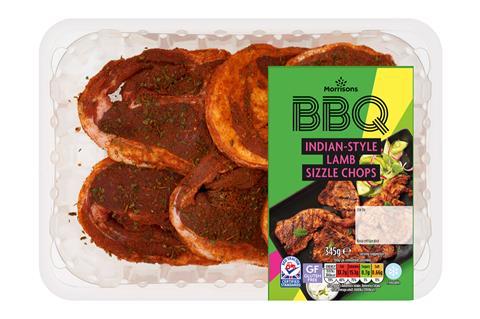 £5.49/345g
The colourful packaging on the BBQ lines evoke summer. These Indian spiced lamb chops are for the grill. Morrisons says these chops are ideal for a quick and easy meal: they'll be ready in under 10 minutes by frying on a medium-high heat.
BBQ Chicken Drumsticks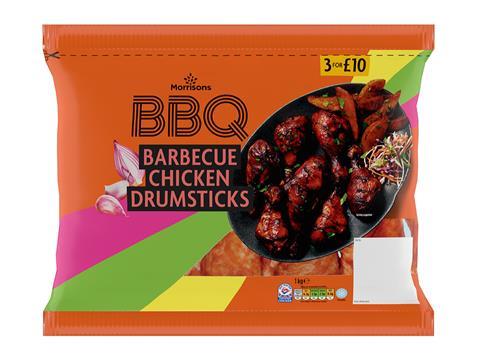 £4.25/1kg
BBQ chicken drumsticks marinated in a sticky barbecue-style flavoured glaze made with caramelised sugar, ensuring they feature a characteristic char when cooked. The supermarket says a bag can serve six.
Gourmet Collection Hot Dogs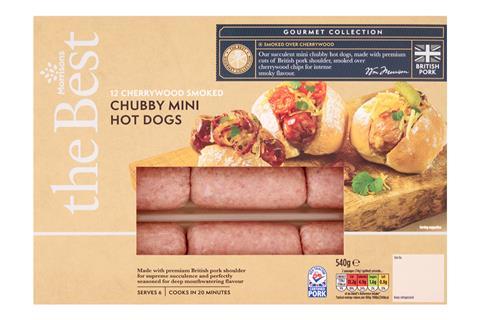 £3.49-£3.50/540-600g
Made with British pork, choose from cheddar and jalapeño hot dogs seasoned with a blend of herbs and spices, or chubby mini hot dogs smoked over cherrywood chips for a smoky flavour.
Gourmet Collection Gunpowder Lamb Koftas with Mango Chutney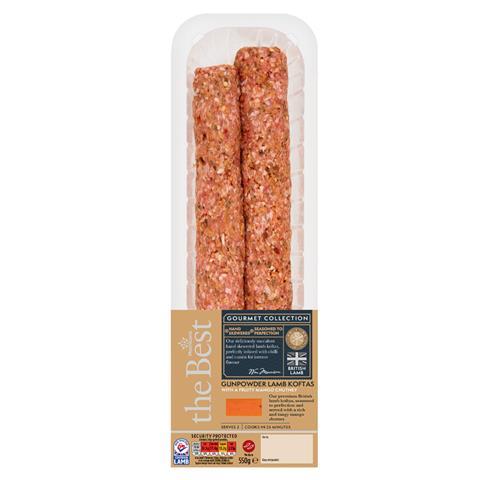 £7.49/550g
These premium British lamb koftas are from the Gourmet Collection in Morrisons' top-tier The Best range. They are infused with chilli and cumin.
Mini Pork Cheese & Pickle Pies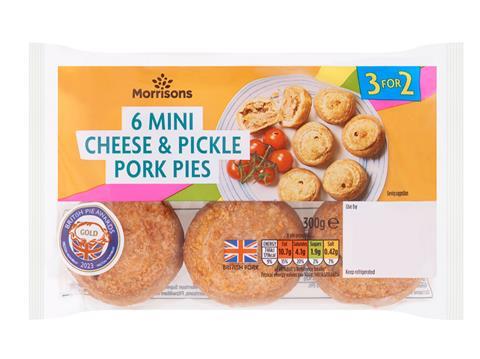 £2.75/300g
Made with pork, cream cheese and tangy pickle, in a crispy, buttery baked pastry. A picnic must-have.
Chicken Satay & Peanut Dip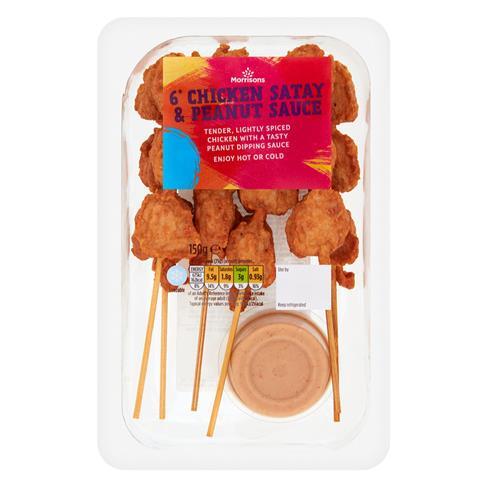 £1.25/150g
Three for two
Chicken skewers lightly marinated, with a fragrant peanut sauce for dipping.
Continental Grazing Platter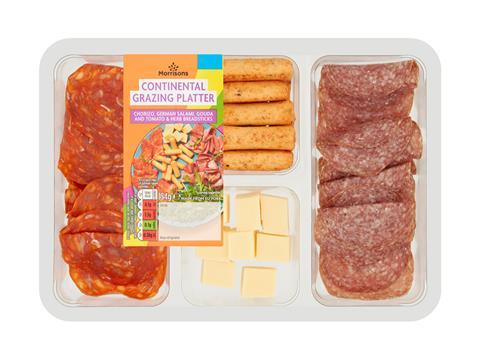 £3.50/154g
Three for two
A mix of chorizo, German salami, gouda and tomato & herb breadsticks.
Antipasti Meat Platter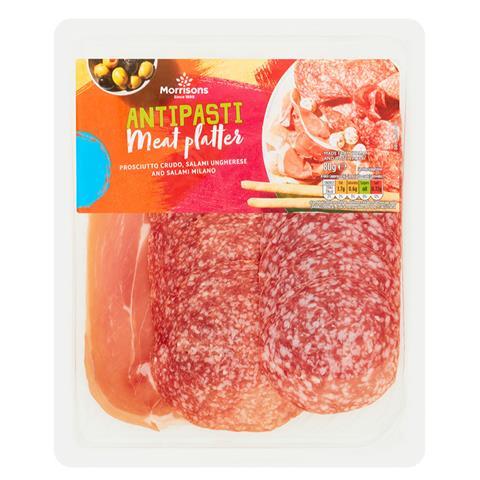 £1.25/100g
Three for two
A selection of antipasti meat with prosciutto crudo, salami Ungherese and salami Milano made from Italian and Dutch pork.
Mochi Ice Cream Selection
£3.49/156g
These vegan mochi balls take on the likes of Little Moons. The non-dairy ice cream balls are wrapped in a sweet dough. The six-packs include flavours mango, passion fruit and strawberry.
Brookie Pudding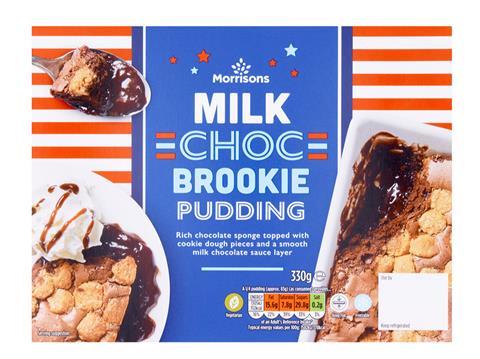 £3.75/330g
Chocolate sponge topped with cookie dough pieces and a milk chocolate sauce layer.
Cookie Dough Pie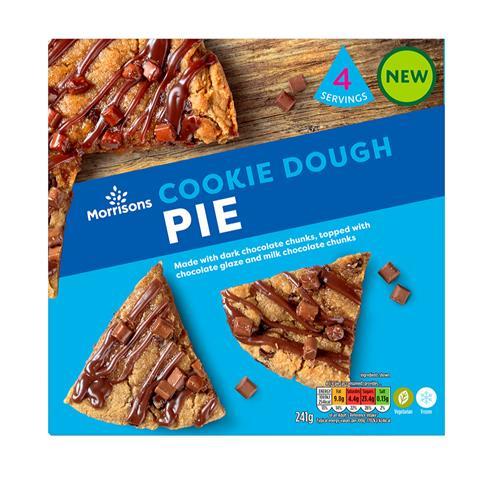 £2.49/241g
Made with dark chocolate chunks, topped with chocolate glaze and milk chocolate chunks. This pie can be cooked from frozen and is suitable for vegetarians.
Apple Cider Lollies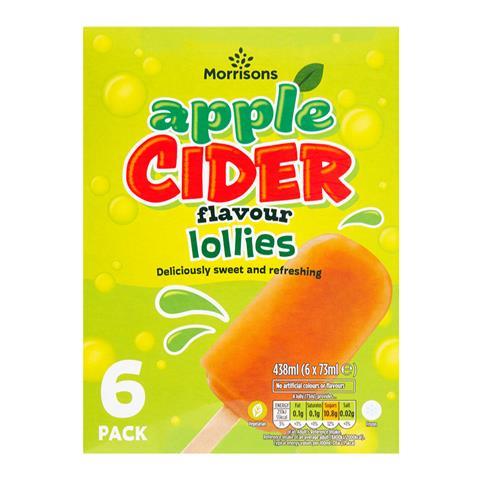 £1.35/73ml
These new apple cider lollies are made with real fruit. Previously, the apple cider trend has been associated with health, but this bright packaging and fun font is kid-friendly. Meanwhile, for an ice lolly, this is a pretty healthy option with just one amber section on its nutritional traffic light.
The Best Sticky Toffee Yoghurt Jar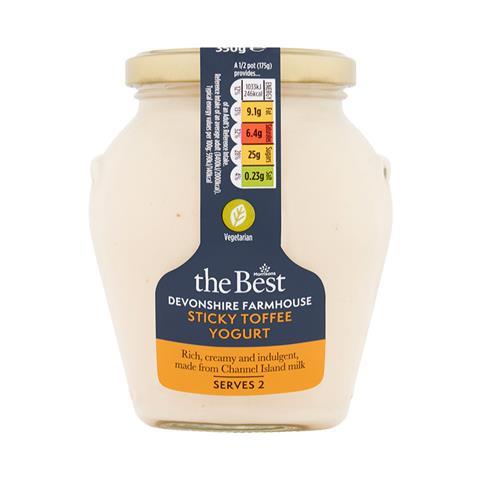 £1.99/350g
Limited-edition sticky toffee yoghurt made from Channel Island milk. The retailer suggests splitting this between two servings.
Paprika Chicken Sandwich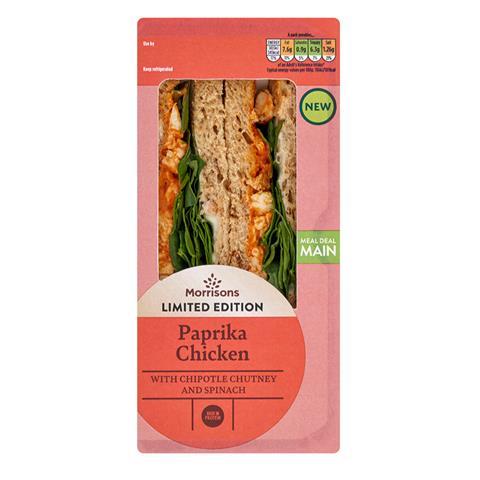 £2.85/185g
This limited edition is reminiscent of the rise in paprika crisps. It is made with British chicken, chipotle chutney and spinach in brown bread and will become part of the Morrisons meal deal for its run.
Greek Halloumi Wrap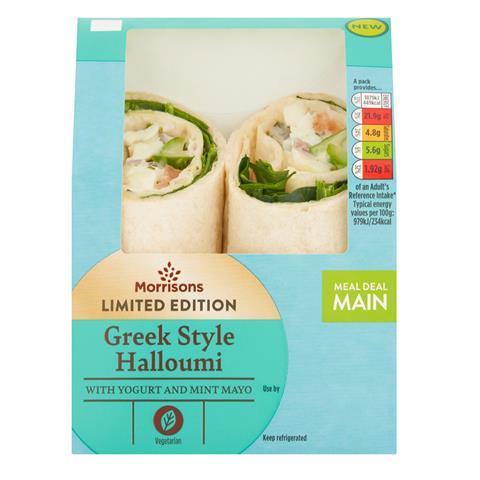 £2.85/192g
This brings the vegetarians' favourite barbecue item to the ready meal chillers in the form of a Greek halloumi wrap made with yoghurt and mint mayo.
Lemon & Black Pepper Olives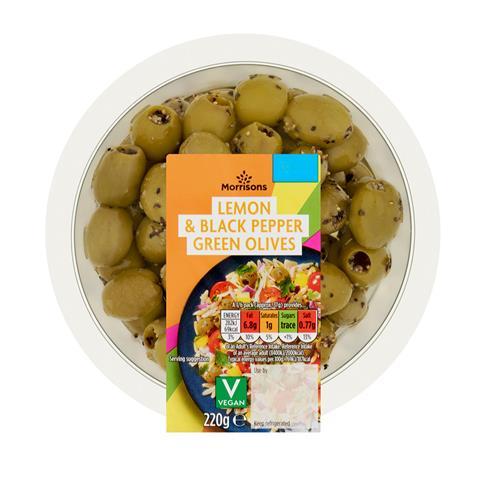 £2.75/220g
Green olives infused with sharp lemon and spicy black pepper.
Chorizo With Chilli & Honey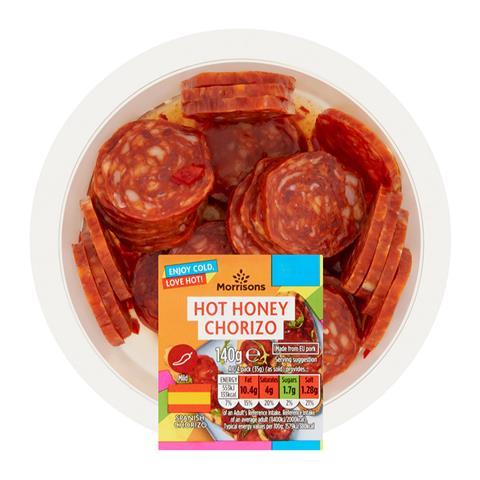 £3/140g
Hot honey and cured sausage made its way out of London pizzerias into the freezers of discounters like Aldi and Lidl atop their frozen pizzas. Now the combination has reached chillers in its own right, with Morrisons recommending its chorizo infused with mild chilli and honey as great for a summer sharing food board.