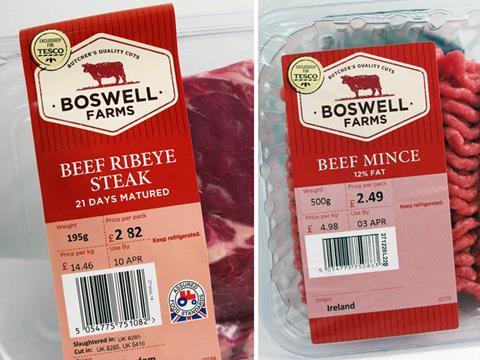 The NFU's complaint to Trading Standards over 'fake' farm branding on supermarket foods is "unlikely" to lead to any prosecutions, legal experts insist.

The NFU lodged a formal complaint with National Trading Standards last week, claiming the use of 'fake' farm names by the likes of Tesco, Aldi and Lidl was "misleading" for shoppers and potentially fell foul of legal labelling requirements.

But lawyers this week said the complaint was unlikely to lead to prosecutions. "What the NFU is trying to allege is food fraud or a breach of food regulations," said Rachel Adamson, a partner at Stephensons. "But whilst the complaint does have a legal basis I think it would be difficult to prosecute any of the retailers for food fraud in this instance as the allegation is too hard to substantiate, and the packaging is not misleading enough to constitute a criminal offence."

Retailers would have undertaken their own checks to ensure their brands were in line with labelling rules, added David Young, a partner at Eversheds. "I feel it won't end up in a formal legal challenge."

A third legal expert said when judging whether farm brands were misleading, any prosecutor would have to take into account the "entirety of the information provided" on packs. "If the label also contains details of the name and address of the producer and country of origin labelling the risk of being misled might be less."

In response to the NFU's complaint, Tesco this week said its Farms range had gone through all necessary checks with Trading Standards, while Aldi and Lidl both insisted their lines carried "clear origin labelling".

A spokesman for National Trading Standards said it was "carefully reviewing" the complaint and would respond within weeks.