Veganuary 2020 is proving to be a major battleground for supermarket own-label. We've seen rafts of new products from M&S, Aldi and now Asda, which has unveiled a 48-strong Plant Based range, landing in stores and online today (2 January). The range spans ready meals, frozen and food to go, and prices start at £1.50, which offers "something for everyone at affordable prices", according to Asda. Here's our pick of the range…
Asda has not yet released prices for all the products in the range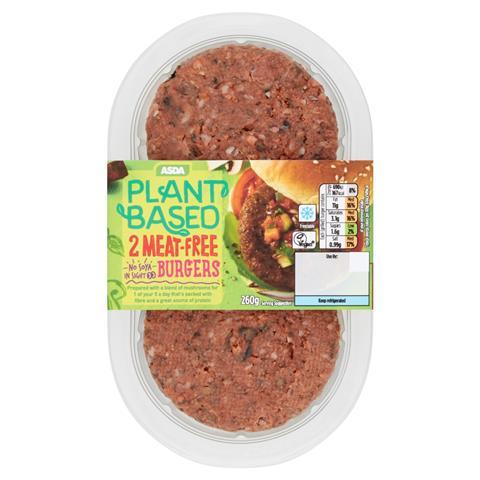 Meat-free Burgers
Rsp: TBC
Since the launch of Beyond Meat and Impossible Foods, burgers have become the most crucial element of the vegan NPD war. Asda has gone soya-free and opted for a mushroom base, which it says makes it "the ultimate quarter pounder-style burger" which "eats like meat".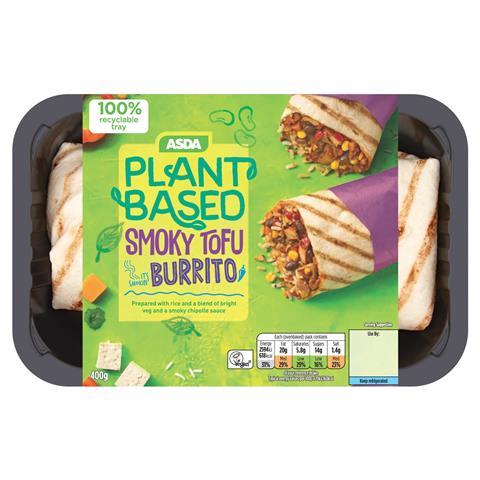 Smoky Tofu Burrito
Rsp: £2.50
The retailer says this burrito, which blends tofu with smoky chipotle sauce, is "bursting with warming flavours, juicy tofu and vibrant vegetables".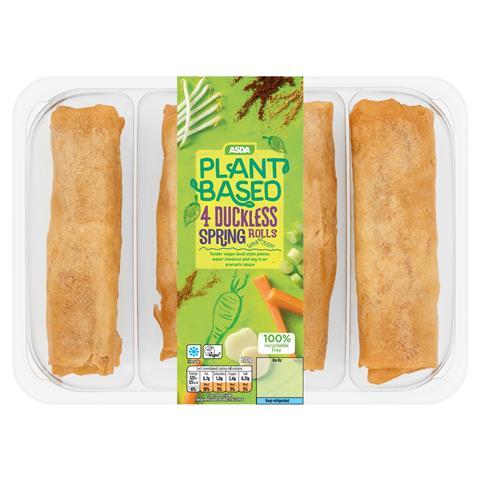 Duckless Spring Rolls
Rsp: £2.25
Mock duck and water chestnut are the star ingredients of these spring rolls, which Asda says are "perfect for pairing with a portion of rice noodles".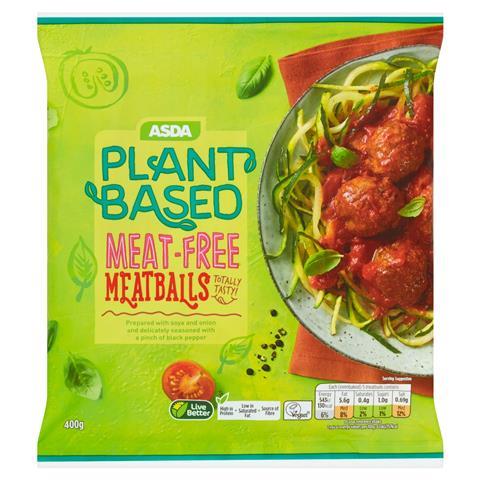 Meat-free Meatballs
Rsp: TBC
Available in the frozen aisle, these meatballs are made with soya mince and onion.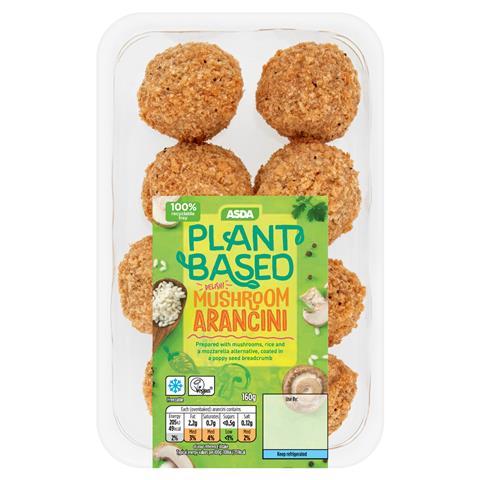 Mushroom Arancini
Rsp: £2.25
A plant-based alternative to the cheesy Italian speciality, these are filled with vegan mozzarella, mushrooms and risotto, and are finished with a breadcrumb batter.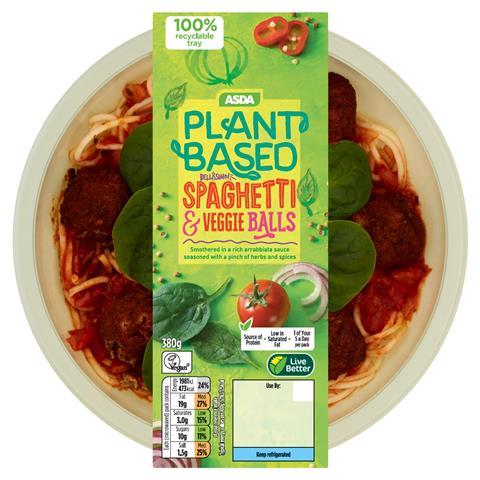 Spaghetti & Veggie Balls
Rsp: TBC
A new chilled ready meal, this dish comes in at under 500 calories and combines soya meatballs with spaghetti in an arrabbiata sauce.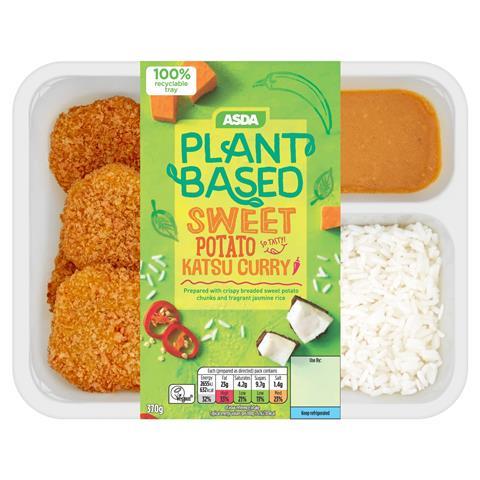 Sweet Potato Katsu Curry
Rsp: £2.50
Fast becoming a supermarket ready meal staple, Asda's offer has breaded sweet potato chunks, jasmine rice with a butternut squash and coconut katsu sauce. The retailer says this dish is a "mild, creamy and tasty meat-free alternative to a British favourite dish."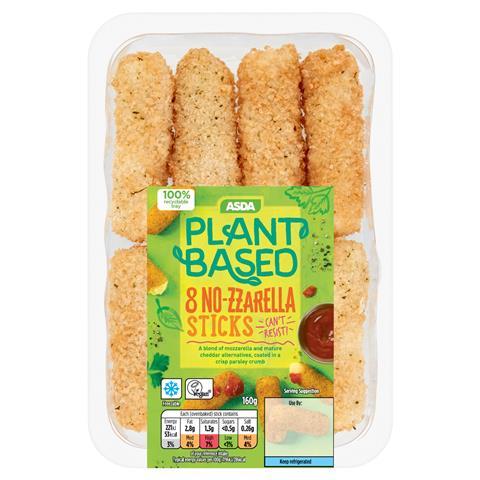 No-zzarella Sticks
Rsp: TBC
A must-have for vegan junk food lovers, these sticks are prepared with a blend of plant-based alternatives to mozzarella and mature cheddar and are coated with a parsley crumb.