Co-op is getting in on the Veganuary action with the launch of Gro, a vegan own-label brand with more than 35 products. According to the retailer, the range has been "designed with the convenience shopper in mind", which is reflected in its offer of quick solutions for breakfast, lunch and dinner.
Here are some standout products.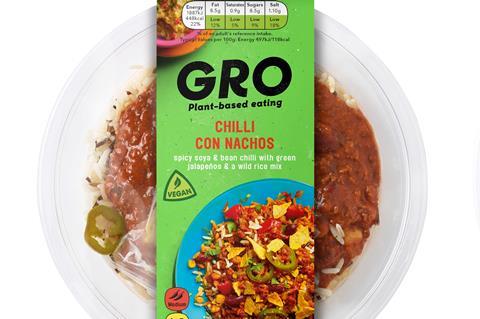 Chilli Con Nachos
Rsp: £2.95/380g
The first of six ready meals in the Gro range, this spicy chilli is made with soya mince, kidney beans and mixed peppers. It is served with a mix of white and wild rice and topped with green jalapenos, while a sachet of crushed tortilla chips adds an extra crunch.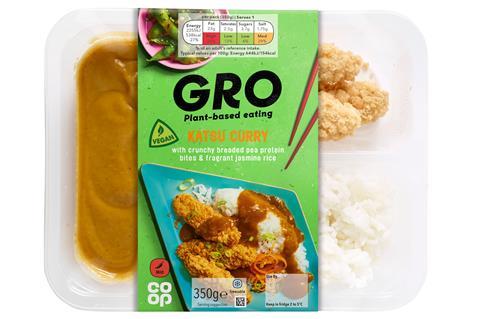 Katsu Curry
Rsp: £2.95/350g
Crunchy breaded soya pieces are the centrepiece of this Japanese-inspired ready meal. They are served with a mildly spiced katsu curry sauce and fragrant jasmine rice.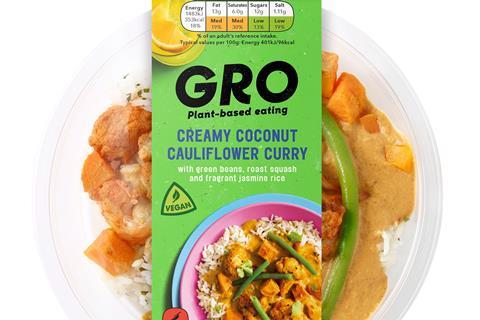 Creamy Coconut Cauliflower Curry
Rsp: £2.95/370g
Unlike the katsu option above, this fragrant curry doesn't contain any meat alternatives, instead putting vegetables front and centre. The meal is packed with juicy cauliflower florets, green beans and roast squash in a coconut curry sauce, served with a helping of jasmine rice.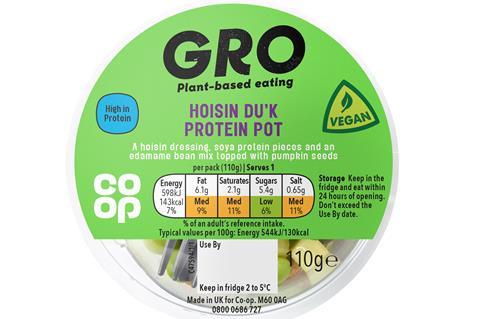 Hoisin Du'k Protein Pot
Rsp: £1.50/110g
Typically containing cooked meat or boiled eggs, on-the-go protein pots can be a no-go for vegans. But they now have the option of Co-op's Hoisin Du'k pot, which contains protein-packed soya pieces in a sticky hoisin dressing, along with fresh edamame beans and pumpkin seeds. A Hoisin Du'k Wrap is also available (rsp: £2.95/184g).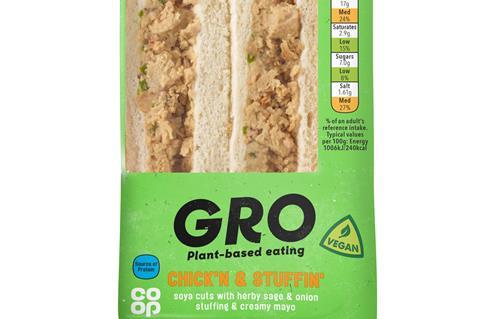 Chick'n & Stuffin' Sandwich
Rsp: £2.895/194g
Already missing the supermarket Christmas sandwiches? This vegan twist on a classic (and fairly festive) filling could hit the spot. The sandwich pairs herby sage & onion stuffing with soya pieces and creamy vegan mayo.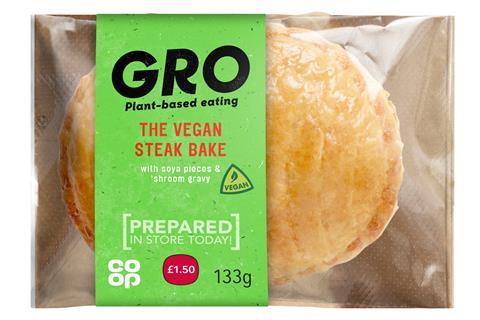 The Vegan Steak Bake
Rsp: £1.50/133g
Move over Greggs. Co-op is joining the vegan pasty party with its own steak bake, available from the retailer's hot food-to-go stations. The pasties are prepared in-store each day and contain soya pieces in a rich mushroom gravy. They join a new hot vegan sausage roll (rsp: £1.10/135g) and chilled Chunky Veg Pasty (rsp: £1.75/130g).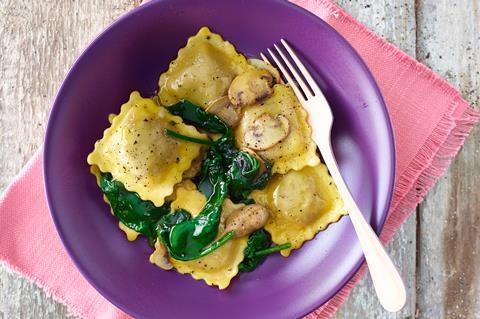 Porcini Ravioli
Rsp: £2.80/300g
Both dairy and gluten-free, these Italian pasta parcels are filled with portobello and porcini mushrooms and seasoned with garlic and herbs.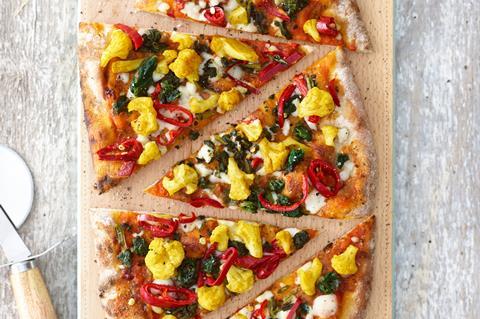 The Kashmiri Spice
Rsp: £3.50/250g
Co-op has drawn on the flavours of India to create this spicy, single-serve pizza. A stonebaked base is topped with Kashmiri-style sauce, spiced cauliflower florets, hot red chilli slices and spinach, finished off with MozzaRisella vegan cheese.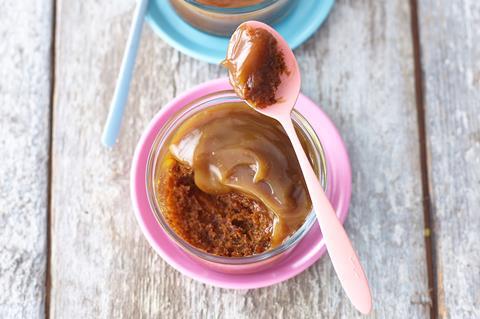 Sticky Toffee Pudding
Rsp: £2.50/pack of two
This sweet and sticky dessert is described by Co-op as having a "sensationally moist" sponge, topped with a thick toffee sauce. It is available in the chilled aisle in packs of two.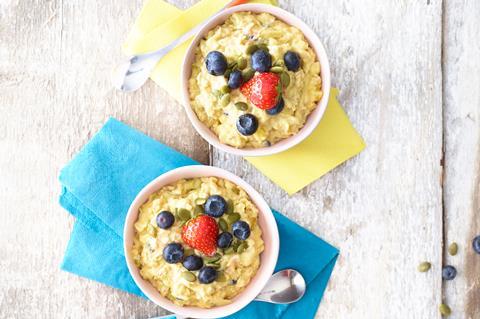 Mango & Passionfruit Bircher
Rsp: £1.50/160g
A healthy, on-trend option for breakfast on the move, Co-op's bircher pots are made up of jumbo rolled oats, shredded apple, mango & passionfruit compote and cultured coconut milk, topped with toasted pumpkin seeds.
The full range:
Hot food to go
The Sausage Roll
The Vegan Steak Bake
Chilled plant-based protein
Sizzlin' Sausages
12 Meaty Meatballs
Beet Burgers
Smokin' Bean Burgers
Tender Mince
The Quarter Pounder
Frozen plant-based protein
Meatballs
Crispy Veg Fingers
The Incredible Burger
Southern Fried Chick'n Pops
The Chick'n Burger
Spicy Bean Burgers
Crunchy Veg Burgers
Desserts
Chocolate Cupcakes
Vegan Sticky Toffee Pudding
Ready Meals
Chilli Con Nachos
Katsu Curry
Creamy Coconut Cauliflower Curry
Tomato & Black Olive Bucatini
Porcini Ravioli
Rainbow Roots & Veg Stew
Pizza
Food to go
Hoisin Du'k Wrap
Chick'n & Stuffin' Sandwich
Falafel & Spiced Houmous Wrap
Spicy Squash & Mex Bean Salad
Falafel & Taboulleh Salad
Slow Roast Tomato & Veg Pasta Salad
Beet Falafel & Giant Cous Cous Salad
Hoisin Du'k Protein Pot
Chunky Veg Pasty
Mango & Passionfruit Bircher