No Bull, No Porkies, no problem. Iceland has just announced its latest drop of vegan products for the new year and it's packed with plant-based comfort food and meat-free takes on carnivorous classics. Here's our pick of the range.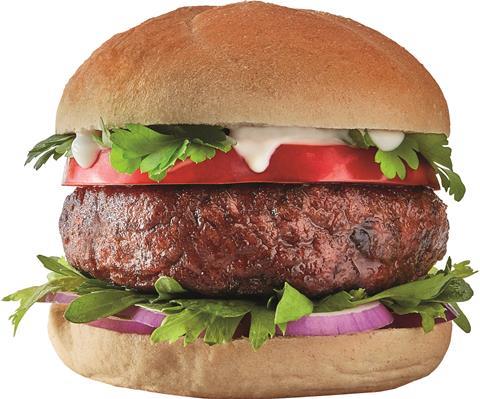 No Bull Steak Burgers
Rsp: £2/2x113g
Iceland already has a vegan burger on shelves but this one is made with wheat protein (as opposed to soya), which the retailer says gives it a "juicy, steak-like bite".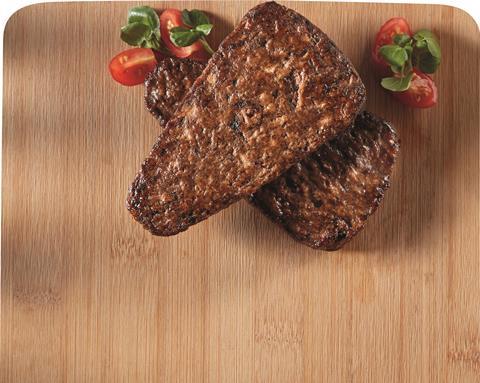 No Bull Mushroom Steaks
Rsp: £2/2x80g
For Veganuary participants missing the finer things in life, Iceland has launched a steak alternative made with mushroom and wheat fibre and seasoned with herbs and spices.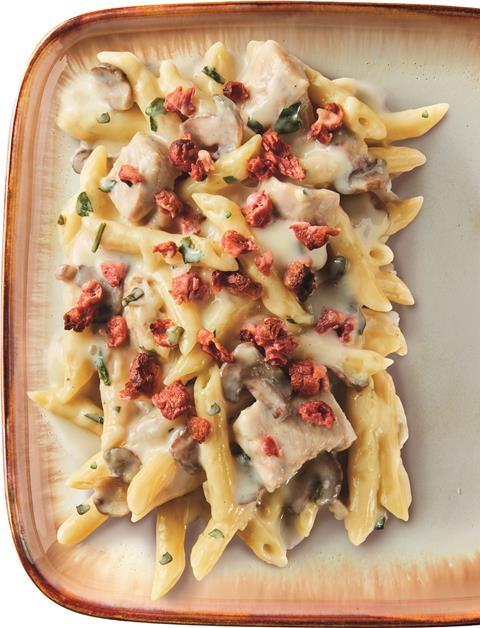 No Porkies Bacon Pasta
Rsp: £2/350g
Heavy on the comfort factor, this penne pasta dish combines plant-based alternatives to chicken and bacon with mushrooms in a dairy-free creamy sauce.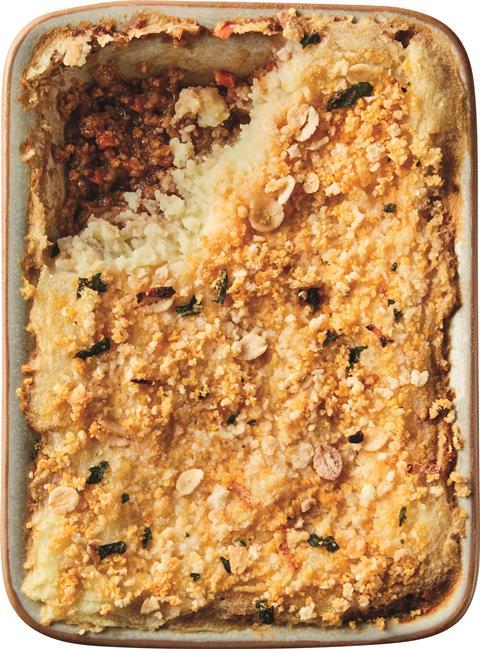 No Bull Cottage Pie
Rsp: £2/400g
A plant-based take on the British teatime classic, this pie will hit shelves on 5 February.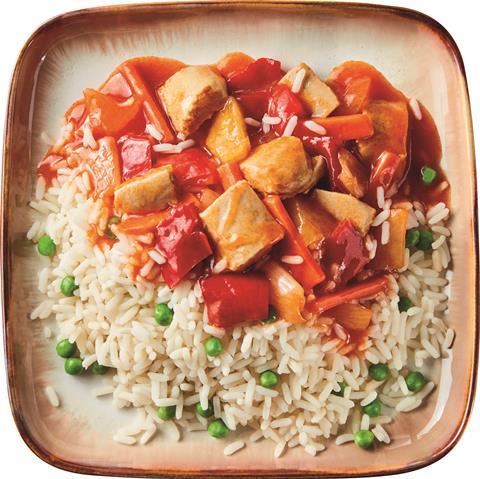 No Chick Sweet & Sour
Rsp: £2/350g
This dish combines soya protein, red peppers and pineapple in a sweet & sour sauce which Iceland says will "come to the rescue" for shoppers craving a takeaway this Veganuary.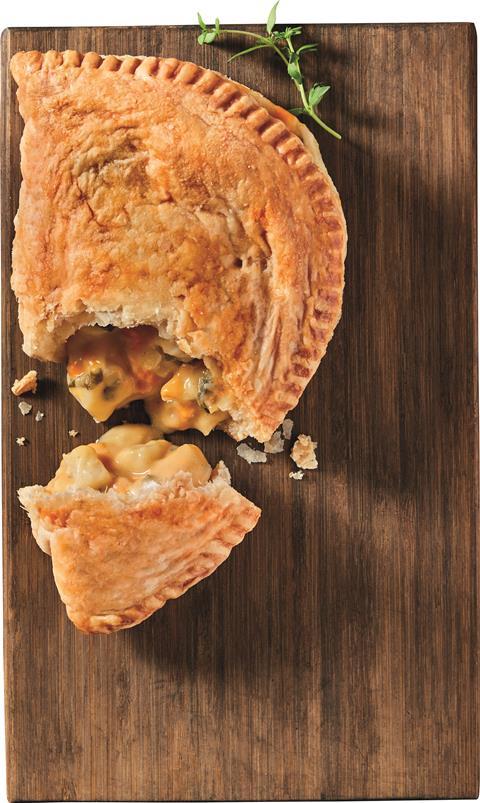 No Cheese & Onion Pasty
Rsp: £2/2x180g
Vegan cheese alternatives are notoriously difficult to do well, but Iceland thinks this new Cheese & Onion Pasty with "decadent melting dairy-free cheese" is "set to change the game".
The new range
No Bull Mushroom Steaks £2/2x80g
No Bull Steak Burgers £2/2x113g
No Cheese & Onion Pasties £2/2x180g
No Porkies Bacon Pasta £2/350g
No Cheese Mac & Cheese £2/350g
No Chick Sweet & Sour £2/350g
No Bull Cottage Pie £2/400g
No Bull Burger £2/226g
No Porkies Pulled Pork Burger £2/226g
No Porkies Sausages £2/200g
No Porkies Sausage Rolls £2/600g
No Bull Meatballs £2/192g
No Bull Bolognese £2/350g
No Chick Strips £3.50/320g
No Chick Crispy Fillets £2/160g
No Cheese Mediterranean Garden Pizza £2/382g
No Cheese Houmous Pizza £2/284g
No Moo Melt in the Middle Chocolate Puddings £2/160g
No Moo Strawberry Cones £2.50/260g