Own label has never had it so good. Buoyed by a decline in brand loyalty, the rise of the discounters and a value-focused younger generation, share is steadily increasing in almost every developed market. Last week's PLMA show in Amsterdam - attracting a record 2,600 own label exhibitors - proved the retailers can rival brands in both innovation and quality. So where do future opportunities lie?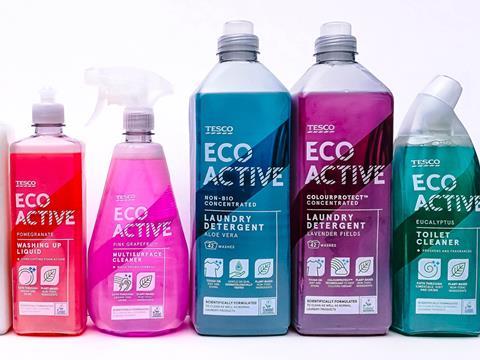 1. Eco-friendly
In Scandinavia, eco-friendly retailer ranges are all the rage. The UK hasn't quite caught up yet, admits Richard Harrow, partner at consultancy International Private Label Consult. Tesco got the ball rolling with its environmentally-friendly cleaning range back in October and Harrow believes it won't be long before others follow suit.
"It presents a real opportunity," he says, pointing to IPLC research that shows, in markets such as Germany and Spain, consumers will pay more than twice standard own-label prices for products with eco-friendly credentials. 'Eco-friendly' could be a label that promises to source fish sustainably, or produce meat ethically.
"We're in that area already but it's just creating more of a story and joining up the dots," says Harrow. Tom Penninckx, client business partner at Nielsen, believes this is particularly important to millennials - an important market for retailers given their relative lack of brand loyalty. "This generation is much more ambitious," he says.
Tesco launched its seven-strong Eco Active household range after seeing a 45% rise in sales of environmentally friendly cleaning products. Made from plant-based ingredients and with fully recyclable packaging, it promised to be 50% cheaper than the eco-friendly alternatives out there, priced between £1 and £4.

In a Kantar Worldpanel survey of over 8,000 consumers, 57% agreed or strongly agreed with the statement 'I feel good when I buy an environmentally friendly product.' Its figures show sales of environmental cleaning brand Ecover have shot up 25% over the past year. "There's an inherent consumer desire for products that are good for the environment," says Kantar head of retail and consumer insight Fraser McKevitt.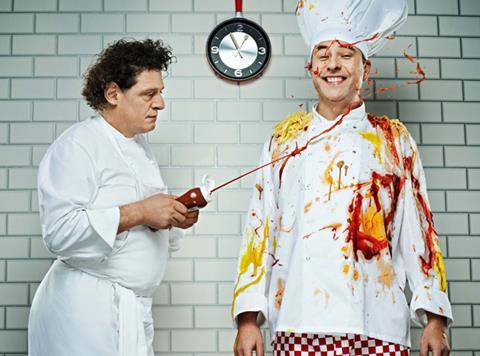 2. Customisation
As the Amazon generation becomes used to having everything shaped around personal preferences, PLMA president Brian Sharoff named customisation as a key future trend. The question is how retailers can tailor products to individual likes while producing on a mass scale. One option is to add an element of flexibility - for example, cooking sauce jars that include spices separately so consumers can select the right level of heat for them. Or tailoring the item before production even begins. "It's saying to customers, tell me what this product should be and how we should make it," says Sharoff.
We've seen examples already. As early as 2008 Walkers asked consumers to select its next crisp with its Do Us a Flavour campaign. Swiss retailer Migros put the strategy into own label when it asked consumers to help design a sweet pizza. IPLC's Harrow believes this will become more common. "Social media gives you the opportunity to engage with people and ask them to vote," he says. "It's interesting because you're engaging with the consumer at a very early stage."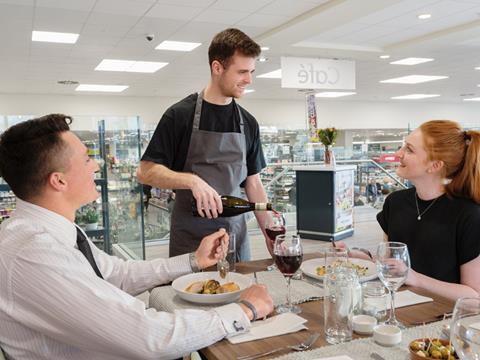 3. Ultimate convenience
We're a nation on the hunt for quick and easy meal solutions. Although retailers' in-store meal kits have had mixed results - Waitrose abandoned its trial after just a few months - PLMA's Sharoff believes they could work at the right price. He points to Costco's decision to stock Blue Apron meal kits in the US in May. "It may not have worked yet, but meal kits are going to take off," he predicts.

Others believe there are opportunities in breakfast. Brands have led the way with breakfast drinks and just-add-water cereal pots, and retailers could be next. "Breakfast is one of the fastest-growing meal occasions," says Harrow.

Plus, the lines between retail and out-of-home are "blurring rapidly", he adds. Small convenience operations such as Eat 17 are offering freshly cooked lunches, and Waitrose is rolling out its supper club and in-store kitchens. "I believe we will see more around meals cooked on the premises," says Harrow.

It seems there are plenty more ways for own label to make a meal of it.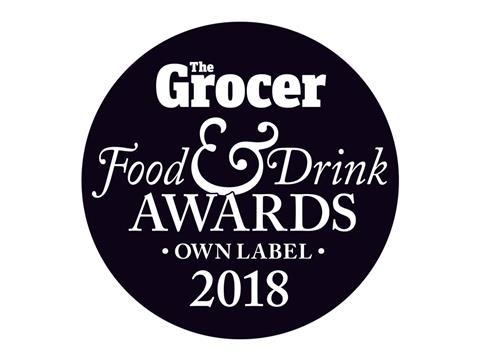 Celebrating the very best supermarket own label food and drink has to offer, here are all the winners from The Grocer's annual Own Label Food & Drink Awards