It's finally starting to feel like summer, and Sainsbury's is bringing the heat with its Taste the Difference Summer Edition launch.
This range is all about Mediterranean flavours and smoky foods designed for cooking on flames, with new items like spiced gigante bean tapas, pork chops with nduja butter and whipped feta salads. But there's always room for dessert with new lemon illusion tarts.
"Say goodbye to sad bangers and soggy salads at your summer BBQ, this season we're levelling up," says Claire Hughes, Sainsbury's director of product and innovation
Signature Beef Rib & Brisket Burgers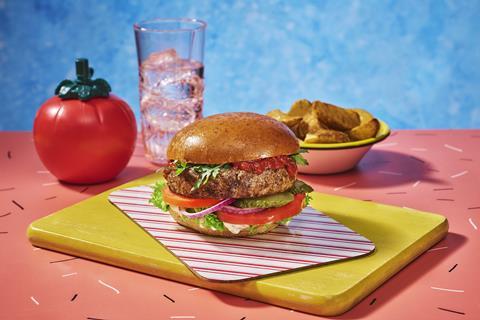 £3.50
Seasoned beef chuck, rib and brisket flavoured with fire-roasted onions and bone marrow stock.
Chicken Souvlaki Kebab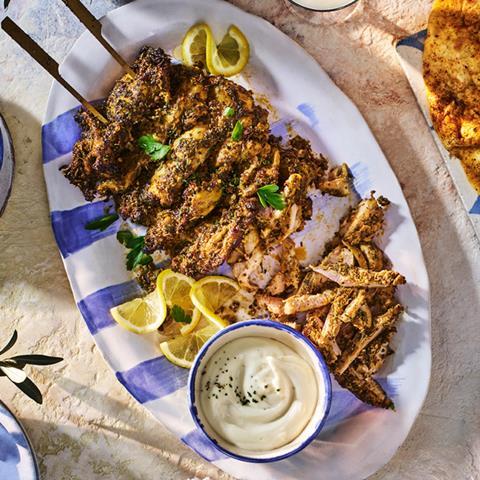 £6.50
Greek-style kebab made with British thigh chicken fillets marinated in garlic, lemon and oregano.
Pork Chops with Nduja Butter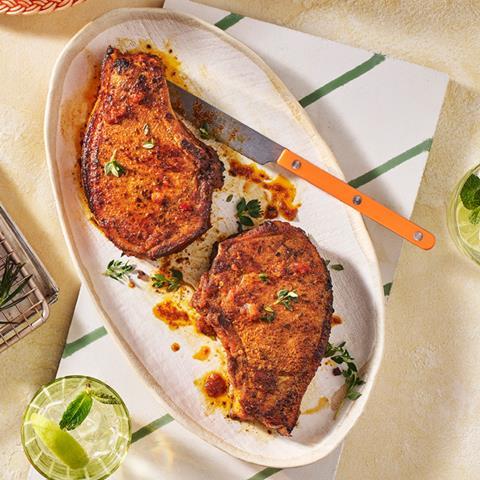 £5
British outdoor bred paprika pork chops with 'nduja, tomato and sherry butter and 'nduja butter.
Smoked Honey, Orange & Chilli Chicken Mini Fillet Kebabs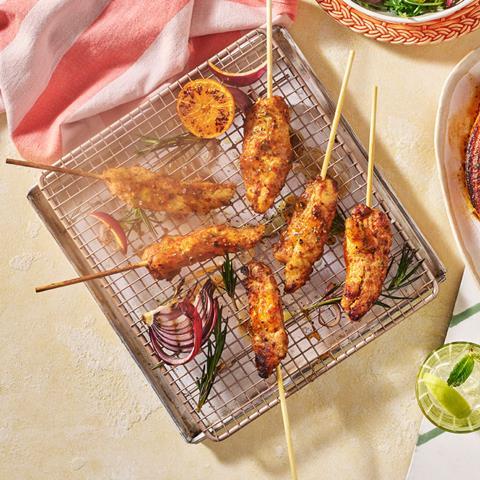 £4.50
British mini fillet breasts marinated in honey and orange, glazed with a smoked honey and chilli drizzle.
Plant-based American-Style No Beef Burgers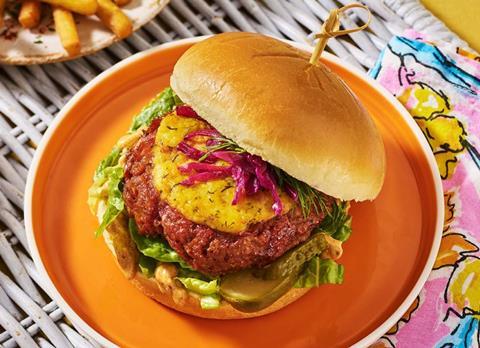 £4
Plant-based American-style burgers from seasoned rehydrated soya protein, with coconut oil alternative to cheese, mustard and gherkin melts.
Plant-based BBQ-Style No Beef Brisket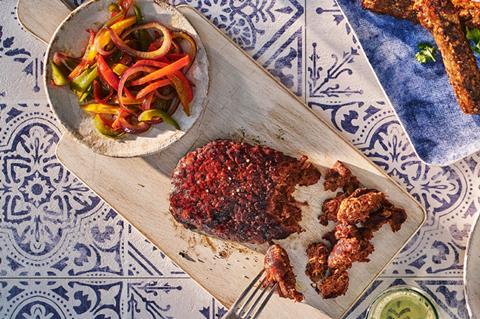 £4
Seasoned for a smoky, BBQ flavour, a vegan joint ready to roast and topped with maple and bourbon melts for a caramelised finish.
Plant-based Middle Eastern-style Koftas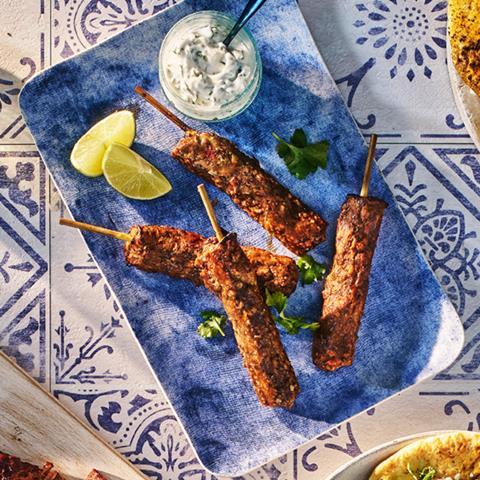 £3.50
Smoky meat-free koftas made with soya protein and flavoured with coriander, lemon zest, grilled onions, red peppers and sweet dried apricots, with maple syrup.
Grilling Goats Cheese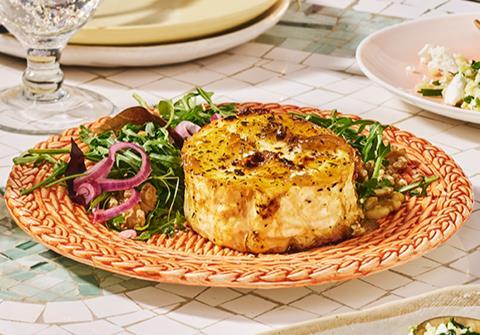 £3.75
Full fat mould ripened soft goats' milk cheese with peach, honey and thyme glaze.
Portobello Mushroom, Mascarpone & Thyme Tart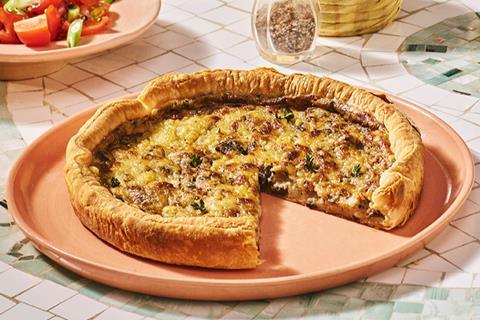 £5
Buttery puff pastry filled with portobello mushrooms, mascarpone and thyme, topped with extra mature cheddar cheese.
Soft Set Scotch Eggs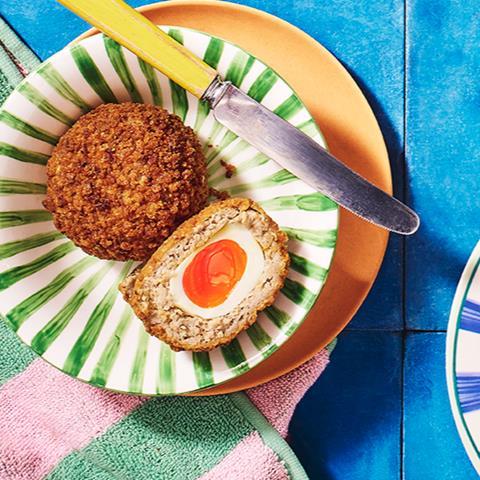 £3.50
Poached egg with a soft centre, covered in sausagemeat and rolled in wholegrain breadcrumbs.
Mini Porchetta Style Pork Pies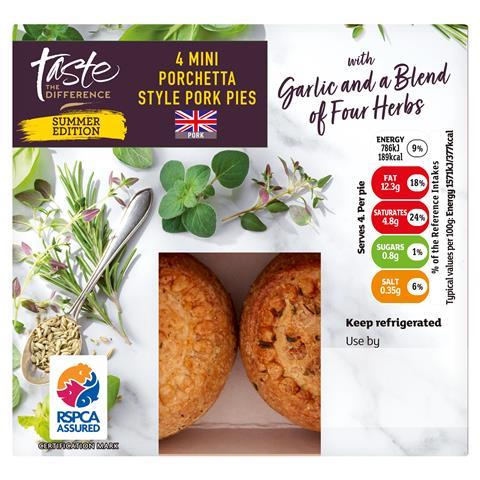 £2.75
Four seasoned, uncured, British, outdoor-bred pork pies blended with herbs and baked in pastry with a parsley breadcrumb topping.
Black Garlic Infused Chorizo with Red Wine Glaze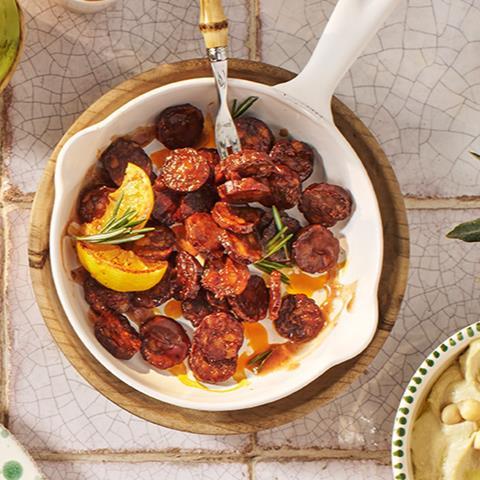 £3.25
Smoky, black garlic infused chorizo with a sweet and sticky red wine glaze.
Spiced Gigante Bean Tapas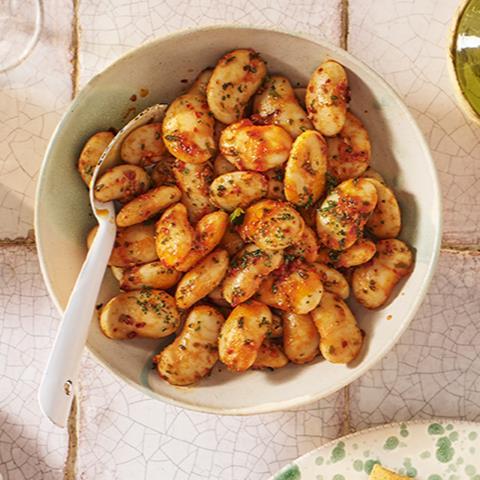 £3.25
Soft gigante beans with a dressing of extra virgin olive oil, smoked paprika flakes, red jalapeño, cumin seeds, lemon and garlic purée.
Patatas Bravas Potato Salad
£2.20
Charlotte potatoes in a paprika marinade and topped with fire-roasted red pepper salsa. Layered on a base of roasted garlic aioli.
Greek-inspired Whipped Feta Salad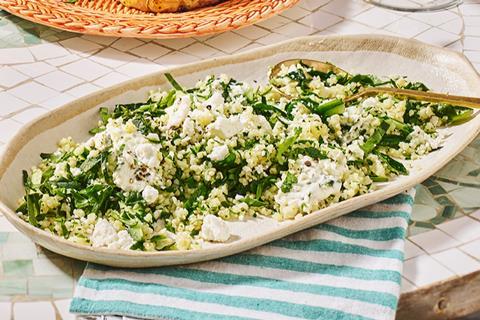 £2.40
Cooked bulgur wheat, spinach, cucumber and parsley in a lemon and herb dressing on a feta cheese and parsley dip topped with feta cheese.
Shawarma Chicken & Tabbouleh Salad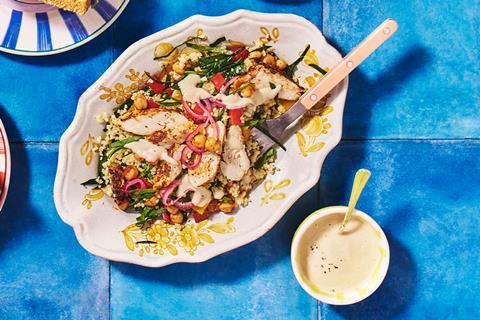 £4.50
Tabbouleh with shawarma chicken, chickpeas, pink pickled onions and a creamy tahini dressing.
Chorizo, Nduja & Mozzarella Sandwich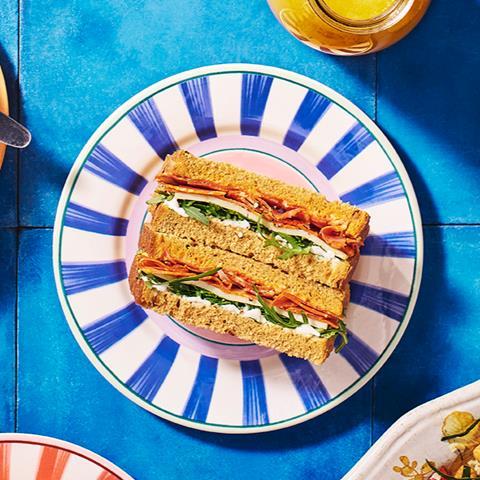 £4.25
Smoky chorizo, mozzarella and spicy 'nduja with rocket and garlic aioli in a tomato bread sandwich.
Roasted Veg, Mozzarella & Pesto Sandwich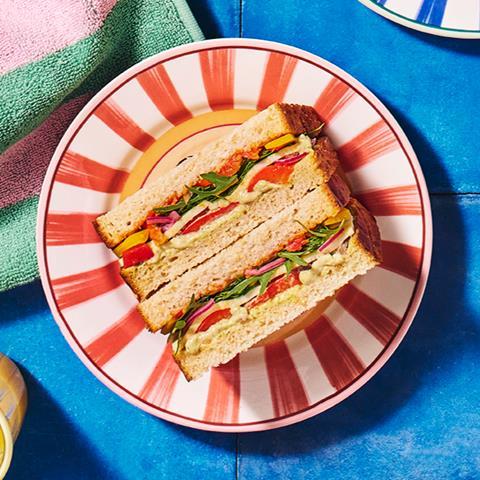 £4.25
Slow roasted tomatoes and peppers, creamy mozzarella and caramelised onions along with tomato relish, basil pesto and peppery rocket in slices of onion bread.
Harissa Flatbread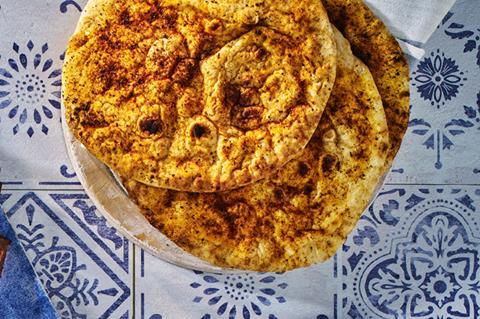 £1.50
Two flatbreads made with harissa seasoning and extra virgin olive oil.
Lemon Illusion Dessert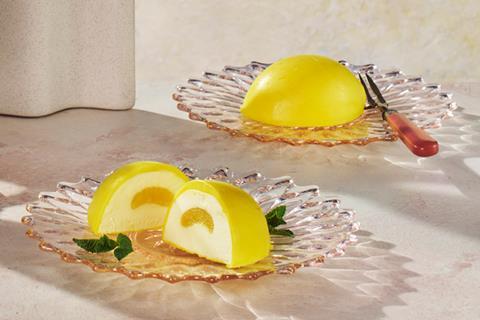 £4.50
White chocolate and lemon mousse, filled with lemon curd, coated in yellow cocoa butter-based confectionery.
Sicilian Lemon Ice Cream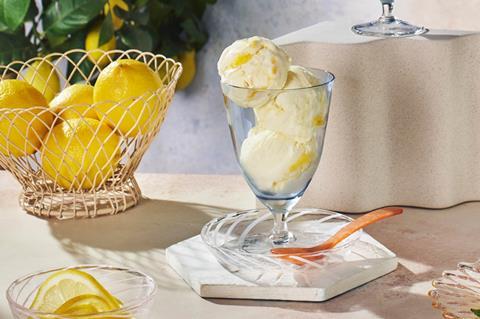 £3
Lemon ice cream with a lemon curd ripple, made with West Country milk and cream blended with a zingy lemon curd ripple.
Apricot & Mascarpone Cake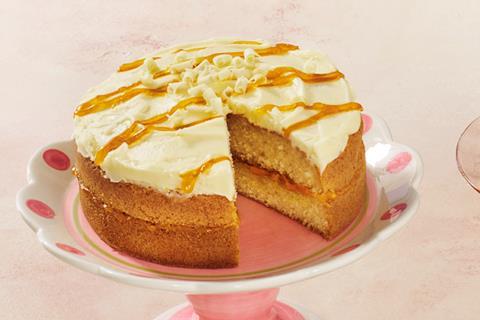 £4.75
Soft sponge cake layered with mascarpone buttercream, finished with an apricot drizzle and white chocolate curls.
Morello Cherry & Yogurt Tart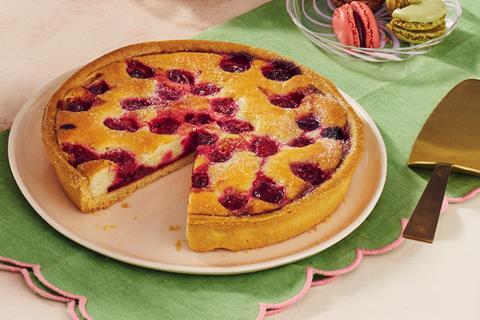 £4.75
All-butter pastry tart filled with cherry compote and golden sponge made with Greek-style yoghurt, and hand finished with Morello cherries.
Macaron Selection Pack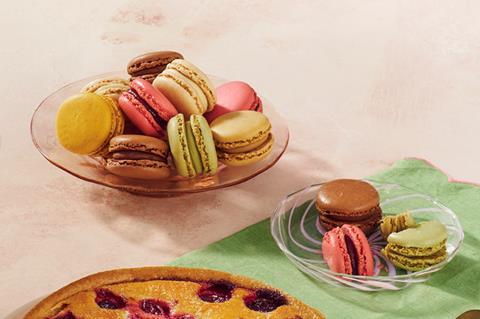 £2.50
Six Parisian-style macarons – raspberry, lemon, bourbon vanilla, salted caramel, pistachio and Belgian chocolate.
Ready to Drink Sicilian Lemon G&T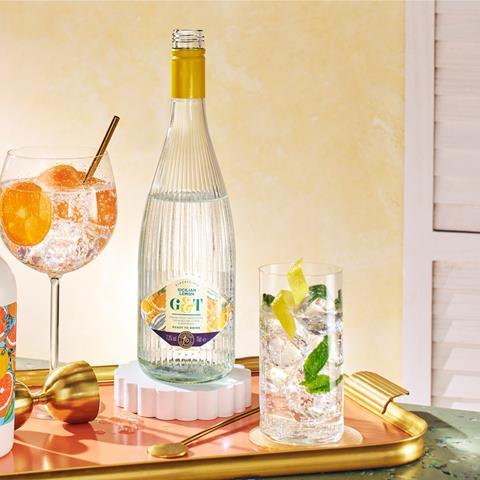 £5.50
Mediterranean-style premixed gin and tonic. London Dry Gin mixed with Sicilian lemon flavours and sparkling tonic water.
Summer Seville Orange & Mandarin Gin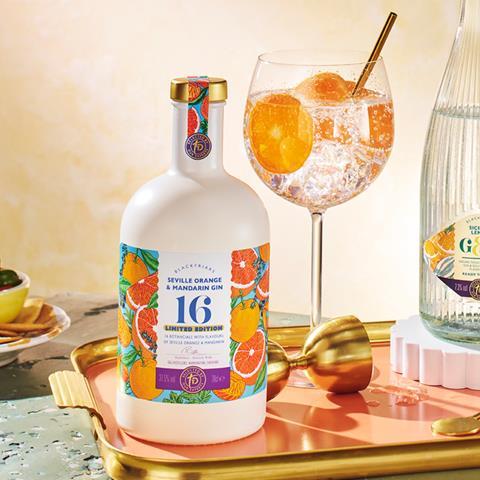 £18
Distilled gin with 16 botanicals and flavours of Seville orange and mandarin
Discovery Collection Cinsault Rosé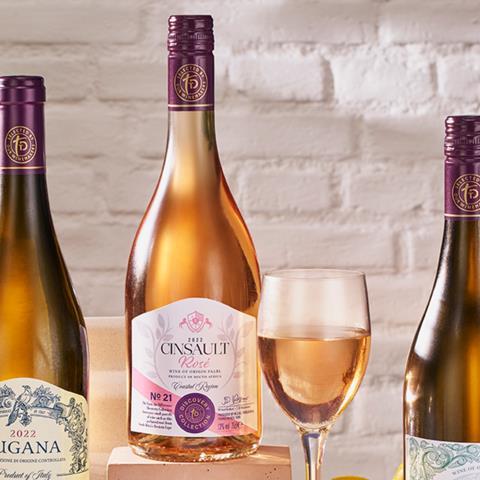 £10
Aromas of mountain herbs and flowers. A South African rosé with juicy red berry notes, naturally fermented in old oak barrels.
Discovery Collection South African Field Blend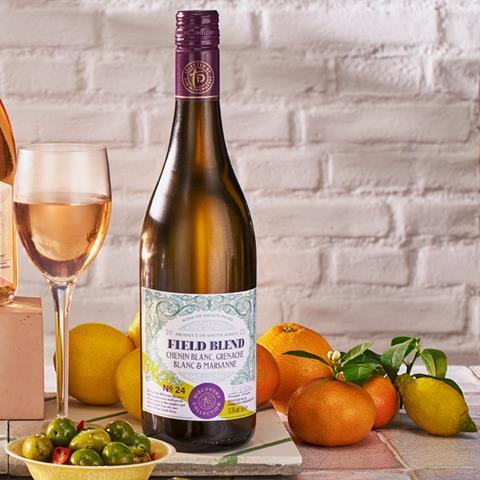 £10
A South African white sourced from Old Vine certified vineyards, which gives the naturally fermented wine a distinctive honeyed character. Ripe stone fruits on the nose lead to poached apple and pear notes on the palate with hints of dried pineapple and an underlying salinity.
Discovery Collection Lugana
£13
An Italian wine with notes of white peach and layers of citrus and herbal hints, finishing with a crisp acidity. Produced by Sartori, a family winery in its fourth generation.