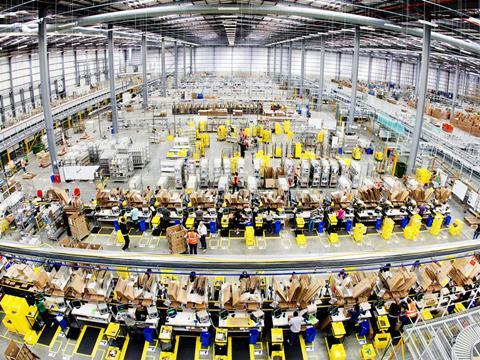 Amazon is increasing its minimum wage to £10.50 in the London area and £9.50 elsewhere in the UK, up from £8.20 and £8 respectively.

The new rates, which take effect from 1 November, apply to full-time, part-time, temporary and seasonal employees. They also apply to Amazon subsidiaries including Whole Foods.

In the US, the minimum rate is rising to $15 an hour, up from a range of $10 to $13.60 depending on location.
Amazon said workers already earning the new minimum rates would also see a rise, and the expense of the changes would be reflected in its quarterly earnings report.

The tech giant said 17,000 employees and 20,000 seasonal workers would benefit from the new UK rates.

Amazon is also phasing out its restricted stock unit programme for warehouse and customer service staff paid by the hour, meaning they will no longer be able to unlock stocks overtime. The firm said it had 'heard from our hourly fulfilment and customer service employees that they prefer the predictability and immediacy of cash'.

The programme will be phased out for stocks which would have been unlocked in 2020 or 2021 and replaced with a stock purchase plan before the end of 2019.

"We're excited to announce Amazon is raising our minimum wage for all full-time, part-time, seasonal and temporary UK employees, effective November 1," said Doug Gurr, Amazon VP and UK country manager. "This will impact more than 37,000 employees across the country, resulting in higher pay for them and their families."