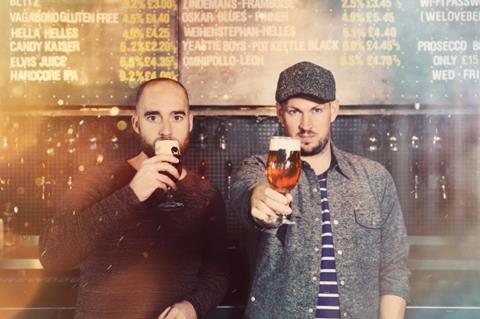 BrewDog bosses James Watt and Martin Dickie have said they will not take a salary in 2020 to protect jobs across its business during the coronavirus outbreak.
Watt revealed the move on Twitter this week, adding that many of BrewDog's senior team had also taken salary cuts, including its COO David McDowall, who has taken a 50% cut.
"This is a very tough time for all businesses and we have two priorities. Firstly to survive and secondly to protect as many jobs as we can," Watt told The Grocer.
The brewer has spent past weeks using its facilities to make sanitiser, which it is donating to the NHS and local charities – it said yesterday that 50,000 units had already been donated.
Staff from its closed pubs had been drafted in to help pack the sanitiser, it added.