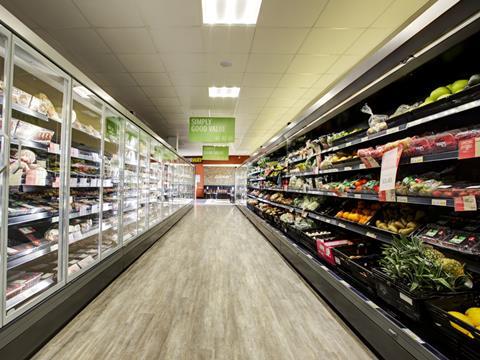 Staff at 36 Budgens stores are facing redundancy after The Food Retailer Group entered into administration having failed to secure a Company Voluntary Arrangement.

The company applied for a CVA in January, just months after buying the stores from the Co-op, but it has been voted down by creditors. The administration is being handled by PwC.

The company is now placing the business in administration, sparking a hunt to find a purchaser for all or some of the stores.

The Food Retailer Group, part of Hilco Capital, had already planned to close 12 stores as part of its rescue plans. The estate dates back to the days of Co-op's acquisition of Somerfield in 2008, and was relaunched under Booker's Budgens fascia less than a year ago.

The latest development was met with dismay by the Usdaw union, which represents many of the workers affected.

"This is a very disappointing result, which creates a great deal of uncertainty for staff. It appears that a small number of landlords have managed to narrowly block the CVA and we have to question their motives. This vote has put the livelihoods of hundreds of shop workers on the line, when it appears there was an opportunity, with the support of the property owners, to keep the business afloat with 10 store closures," said Usdaw national officer John Gorle.

"I will be seeking an urgent meeting with the administrator, when one has been appointed. Usdaw's priorities are to save jobs and keep stores open. We are talking to the Co-op about possible redeployment opportunities for any affected employees and we will explore all avenues to help members seek alternative employment.

"In the meantime, our team of Usdaw reps and officials are providing the support, advice and representation members need at this very worrying time."
In the wake of the news, the Co-op has offered to find jobs for ex-colleagues in the 36 affected stores.
"We're sorry that the company has gone in to administration, and we want to do everything we can to assist former colleagues. If no buyer can be found for the stores, we will make every effort to help find alternative employment for those affected," saud Co-op director of HR food retail Helen Webb.
"In addition, we have protected the pension rights of former colleagues, and are ensuring former Co-op colleagues receive the full redundancy pay they would have been entitled to when working at the Co-op.
Hilco declined to comment.

The full list of locations of stores at risk are: Aberystwyth, Basingstoke, Birmingham, Blackburn, Buckley, Cardigan, Christchurch, Crewkerne, Dagenham, Erith, Gillingham, Greenwich, Helston, Littlehampton, Ludlow, Monmouth, Newport, Norwich, Nottingham, Paisley, Plumstead, Prestwick, Rochford, Shaftesbury, Sheffield, South Benfleet, Southall, St Neots, Sydenham, Tiverton, Totnes, Walsall, Watton, Weymouth, Wirral, Wisbech.