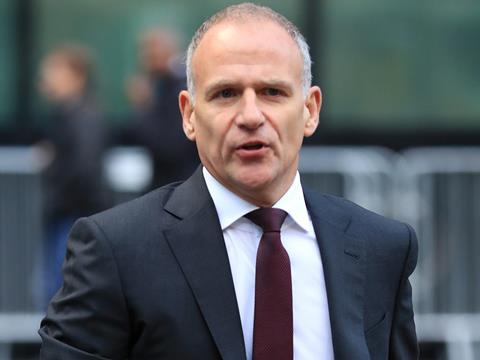 Top story
Tesco is bracing for an upcoming shareholder revolt over its CEO's £6.4m pay package at its annual general meeting on Friday.
The news was first reported by Sky News, claiming it had learnt a large number of investors were planning to oppose Tesco's remuneration report, making it a real possibility that it would be refused.
Both proxy advisers Institutional Shareholder Services and Glass Lewis have urged shareholders to vote against the pay report.
The revolt comes after Tesco inflated Dave Lewis' bonus this year from £800k to £2.4m after removing Ocado from the list of peers it measures its performance against.
The change was defended by the grocer's executive team, stating that Ocado considers itself more of a technology company rather than a supermarket and should no longer be considered a direct competitor, but many shareholders still took it as an excuse to increase bonuses and pay.
The vote is advisory, so even if defeated, Lewis will still receive the money.
However, a defeat would ruin Tesco's reputation at a time when coronavirus lay-offs and damage to the economy has put executive pay in the spotlight.
A Tesco spokeswoman told Sky News: "Our policy is to reward all colleagues responsibly, fairly and competitively against the relevant market pay benchmark for their role.
"The variable element of remuneration has paid out in line with the strong performance of the business last year, as we completed our five-year turnaround journey, delivered significant increases in profitability and cash generation, and built a better business for our customers, colleagues, suppliers and shareholders."
This will also be Lewis' last AGM at the helm of Tesco after delivering a successful turnaround across the past six years.
Morning update
The FTSE 100 started the week in the red, falling 1% to 6,231.34pts.
Risers included Marston's, up 3.8% to 64.95p, Nichols, up 3.8% to 1,411.15p and McBride, up 3.1% at 65.80p.
Fallers saw SSP Group open down 2.2% at 278.50p, Pets at Home down 2% at 236.60p and Diageo down 1.9% at 2,846.05p.
This week in the City
On Tuesday, pork producer Cranswick and wine retailer Naked Wine are scheduled to release their final results, with Premier Foods following on Wednesday.
AG Barr and Marston's will host their annual general meetings on Thursday, with Tesco's scheduled on Friday alongside a trading statement.