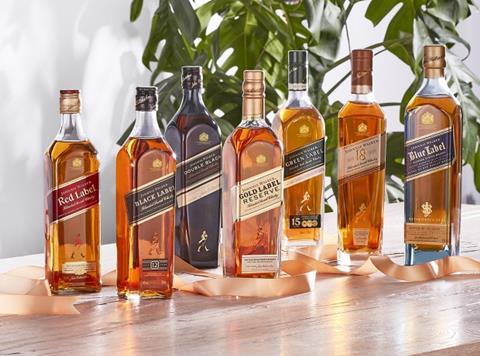 Diageo significantly narrowed the gender pay gap across its business in 2018, latest figures from the spirits giant reveal.
The Johnnie Walker and Smirnoff owner has reported the median pay gap across its combined GB and Scotland business from 8.6% in favour of men in 2017 to 5.4%, with an accompanying change in mean pay gap from 0.6% to -3.5%.
In the GB business not including Scotland, Diageo reported a median pay gap of -12.6% this year - meaning the pay gap actually favoured women. This reflected "the good progress made to date on developing, promoting and recruiting female talent into more senior roles within the company," said Diageo.
However, gender pay in its Scottish business in isolation grew from 16.7% to 18% as it saw "a reduction in the number of women opting for shift allowances for unsociable hours and the continuation of a long-term trend of manufacturing roles being filled by men".
The focus now for Diageo Scotland would be "to build a strong pipeline of future female leaders across both office and manufacturing roles", said Diageo.
The number of women in senior leadership positions across the global Diageo business also increased to 34%, from 30% last year.
While there was "more work to do", said Diageo chief human resources officer Mairéad Nayager, its work on inclusion and diversity was "making Diageo a stronger company and I am pleased with the progress we have made this year towards closing the gender pay gap across our combined business in Great Britain & Scotland".
To mark the news, Diageo has launched two scholarships in a tie-up with Edinburgh's Heriot-Watt University, with an eye to encouraging more female students into science, technology, engineering and maths careers.
The new scholarships will see paid internships given to two women currently studying a BSc in brewing & distilling and an MEng in mechanical engineering, which will feature mentoring from senior women at Diageo - as well as funding over the course of the degrees.
Diageo has consistently outranked other FTSE100 players when it comes to gender diversity. Three out of its eight board positions are currently held by women, with Diageo planning "to restore gender parity in due course". It was ranked first in the UK and 11th globally in Equileap's Gender Equality Global Ranking 2018.