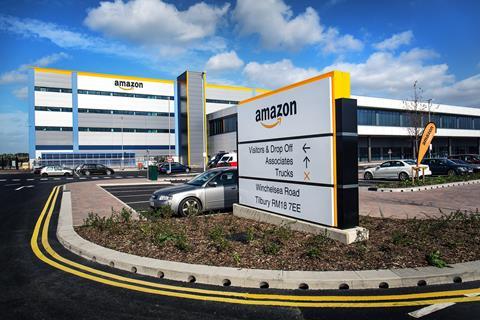 Labour leader Jeremy Corbyn has accused Amazon and Asda of being among the country's worst employers, who he says have "exploited, ripped off and dehumanised" workers.

As Labour published its new work manifesto today, the party claimed ambulances were called to Amazon warehouses every two days last year and that Asda had forced workers to sign new contracts removing paid breaks and making them work bank holidays, or face the sack.

"The Conservatives are on the side of bad bosses who have exploited, ripped off and dehumanised workers," said Corbyn.

"We'll call time on insecure and unsafe work that leaves people without the rights and dignity they deserve. We'll call time on discrimination in the workplace that leaves women vulnerable to harassment and unequal pay. And we'll call time on the running down of workers' rights to organise collectively to boost their pay and improve their working conditions.
"It's workers who are the real wealth creators. Labour will be on your side."

Amazon hit back by calling the claims "false".

"Despite sharing the facts with the Labour Party on numerous occasions, they've chosen to ignore them," said an Amazon spokesman.

"The truth is that Amazon already offers industry-leading pay, starting at £9.50 and £10.50 per hour depending on location, comprehensive benefits, as well as a safe, modern work environment. Anyone can come and see for themselves by registering for a tour at one of our fulfilment centres."

Asda responded by pointing out that the new contract also meant a pay rise for 12,000 store workers and set terms that were standard across the industry.

An Asda spokesman said: "We entirely reject these claims about our contract and employment status, which are absolutely at odds with both how we operate our business or the regard in which we hold our colleagues.

"Despite the huge pressures facing our sector, we have worked to give a pay increase to almost 120,000 of our retail colleagues in return for a degree of flexibility that is standard in our industry and ensures fairness for all our colleagues. Our contracts include a market-leading benefits package - which offers a colleague bonus and Sharesave scheme - and we do not use zero-hour contracts."