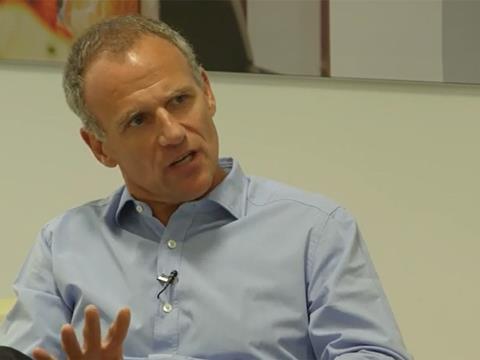 Dave Lewis is wasting little time putting his personal stamp on Tesco, despite the turmoil caused by its £250m black hole.
Even as the pressure was ramped up by today's announcement of an FCA probe into the affair – and remember this is the body that in 2012 hit UBS with a £160m fine for its role in the Libor scandal – Lewis appeared to be making good on his promise not to neglect poor morale and service problems in stores.
Lewis' announcement of a 'Feet on the Floor' initiative, which will see 4,000 or so head office staff forced to spend at least a day a fortnight on the front line, to see the problems that stores are having and get closer to consumers, might put a few of their noses out of joint. But it is likely to be welcomed by staff in stores who have recently bombarded The Grocer with feedback to our ongoing coverage, urging Lewis to make good his recent promise to get more staffing hours in store.
Many of these staff clearly feel they have become detached from Tesco's management and it has meant that some of the good ideas in the turnaround strategy launched by Lewis' predecessor Philip Clarke have floundered, amid a lack of resources on the ground – and an even more disastrous lack of goodwill.
Lewis will never succeed, regardless of the financial firestorm going on around him, if he can't win over his staff and that means more bodies in store, and greater communication with them – and ultimately with customers – about what Tesco stands for.
Sadly for some in the struggling empire, however, Lewis' arrival looks like spelling curtains, not least in its media and high-tech ventures.
Last week we revealed that Clubcard TV was to bite the dust as from next month, and today there was strong speculation that Tesco's Blinkbox TV, movie and music streaming service could either be shut down or sold off.
On Friday Tesco is launching its Hudl 2 tablet, a bigger and more powerful version of the Hudl, which Clarke personally launched to such fanfare last September. Sales of Hudl passed at least the 300,000 mark, and Tesco was confident last December it would top 600,000 by Christmas – although it has kept mum on numbers ever since. Hudl's prospects dimmed last month when short-lived plans for a Hudl smartphone were ditched.
Had Lewis arrived earlier it is questionable whether Hudl 2 would be going ahead at all – as it is Tesco has confined the launch event to tech journalists, who will be more excited about its apps than what it means for the big picture.
Ironically, Tesco's retrenchments from its digital adventures come at a time when Robin Terrell, its head of online operations, is acting as UK MD.
Terrell is clearly highly regarded by the new boss, but it will be his ability to convince Lewis of the core nature of the different aspects of Tesco's digital operations that will shape their future. The new man at the helm is clearly not afraid to cast aside those aspects he believes are not central to his plans, or to Tesco's future.