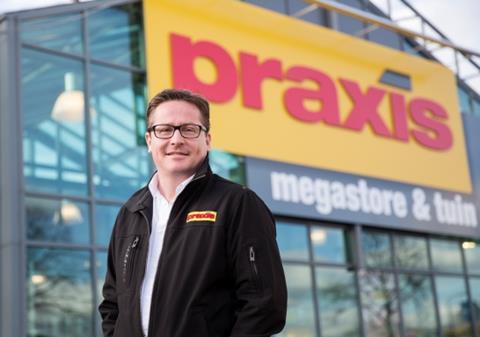 Majestic Wine (MJW) has appointed a new managing director to head up the Majestic store network, The Grocer has learned.
John Colley, a former director at B&Q, will take the helm at the Majestic Wine Retail on 1 October leaving group CEO Rowan Gormley free to oversee the long-term strategic decisions of the combined Majestic and Naked Wines plc.
Colley was CEO of Dutch DIY chain Praxis until earlier this year, having been promoted from his position as chief commercial officer at parent company Maxeda in March 2013. He joined the Dutch group in 2010 from B&Q where he served as commercial and marketing director and he also has retail experience from stints at Screwfix Direct, Argos and Woolworths.
Since April he has been running a specialist buying, sourcing and procurement consultancy, which he co-founded, called The Buying Office, advising the retail and manufacturing trade.
Colley will report directly to Gormley and will be responsible for managing the Majestic stores, including Calais. Majestic Commercial, Naked Wines and Lay and Wheeler - the other three division which make up the group - are all to be run by separate managing directors, Majestic confirmed in a short statement to the London Stock Exchange following requests for comment from The Grocer.
"There is no change to current strategy plans and a further update will be provided at the time of the interim results announcement on 16 November," the group added.
Recruitment firm Clarity Search was tasked with finding a boss for the Majestic part of the business, with MD Fran Minogue leading the search. Clarity has previously worked with Majestic chairman Phil Wrigley, who provides a testimonial on the agency's website.
Wrigley appointed Gormley to run Majestic after the £70m takeover of Gormley's online outfit Naked Wines in April.
More boardroom shuffling was announced in August with long-time finance director Nigel Alldritt set to be replaced by James Crawford, the current Naked Wines FD, in November. Wrigley said at the time that the business would undergo "a period of rapid development" over the next three years as it is transformed into a multi-channel, international wine specialist. "We have started to execute our plans at pace and the board has decided that now is the right time to establish the leadership team for the future," he said.
The reengineering of the board was kicked off in a surprise move in February when former CEO Steve Lewis left the business after a difficult Christmas trading period where sales grew at the expense of profit margins.
Liberum analyst Wayne Brown said: "The appointment of an MD for Majestic who has store-based retailing experience is complementary to Rowan's skill set, which predominantly lies in digital, online and marketing. It will provide further gravitas to the trials the company is currently running throughout the Majestic estate.
"It should also provide an appropriate measure of time for Rowan to focus on both the improvements which need to take place at Majestic and to maintain the high rates of growth that Naked Wines is achieving."
Majestic's share price is up 15.7% to 370.5p since the Naked deal – and has been as high as 472p – with initiatives introduced by Gormley including selling single bottles at its warehouses, cutting store estate expansion plans, trialling customer-focused store layouts and branding, testing a smaller convenience store in London and launching a 'text for wine' service.
However, in June, Majestic revealed that pre-tax profits had slumped 22.5% to £18.4m for the year to 30 March, despite sales nudging up 2.3% to £284.5m and like-for-likes up 1.9%. The group warned profits would remain suppressed in the short-term as it embarked on a three-year investment plan.