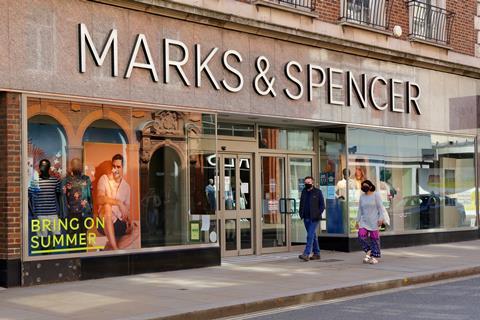 A Marks & Spencer contractor has refuted claims that it is using "fire and rehire" tactics after a union accused them of cutting cleaners' pay at one of the retailer's distribution centres.
According to the GMB union, M&S has "instructed" GS Associates, who provide a cleaning service at its DC in Thorncliffe, South Yorkshire, to slash the hourly rate of pay for its cleaners "from £11.41 to £10".
GMB claimed its members were given a raise earlier in the year, but have now been told it was the result of "human error in calculating the increase which cannot be sustained economically by GS Associates nor Marks & Spencer".
The union said its members employed by GS Associates were "being threatened with fire and rehire if they do not accept their pay being slashed".
However, GSA has refuted the claims and said staff pay was always set at £10/hour but an administrative error in the April payroll led to the higher rates. It said the issue was then sorted the following month.
MD Lisa Laird said the company had previously agreed with its employees to up pay from £8.95/hour to £10/hour earlier this year, a proposal that M&S approved.
She added that once the payroll issue was resolved in May, workers were "happy to revert" to the previously-agreed £10/hour rate.
Additionally, GSA said M&S was not involved in the dispute as the issue was entirely linked to its own payroll department.
Laird said if it had been an error "of just a few pence we would have been happy to apply the higher rate to future payslips" but that the business could not absorb such an increase in the long term.
M&S's Thorncliffe distribution centre handles orders from the clothing & home arm of the business, and currently employs 10 cleaners through GSA. The contractor also said only one of the cleaning staff was a GMB union member.