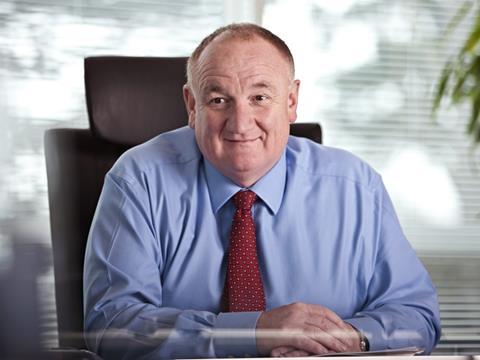 Dairy Crest CEO Mark Allen is in line for a potential £1.2m windfall if the proposed £80m acquisition of its liquid milk operation by Müller gets the green light from the UK competition watchdog.
The Competition and Markets Authority (CMA) announced on Friday evening (12 June) that the deal for Dairy Crest's loss-making dairies could be referred to an in-depth phase two investigation unless the group can allay competition fears.
Dairy Crest's annual report for the year ended 31 March 2015 gives details of the incentive payment for Allen, approved by shareholders at an extraordinary general meeting in December 2014. Under the one-off scheme, Allen has been set a number of objectives relating to the restructuring and future success of the business.
Richard Macdonald, chairman of the remuneration committee, said the retention of Allen was "paramount" over the coming three years. "His leadership is critical to the business now and will remain so over the subsequent transformational years," he added. "This additional award will ensure Mr Allen is appropriately incentivised and rewarded for the achievement of key objectives central to Dairy Crest's transformation."
The three categories used to measure how much of a potential £1.2m pay-out that Allen will be eligible for in December 2017 - when the scheme vests - are the managing of the competition process relating to the sale of the dairies operation; reshaping the group following the sale; and establishing a successful future business.
If the sale of the dairies operation completes, Dairy Crest will focus on its profitable, predominantly branded, cheese and spreads operations and will continue to develop whey-based products for the global infant formula market.
Dairy Crest's annual report also reveals bonus payments to Allen, former managing director Martyn Wilks and finance director Tom Atherton decreased by £635,000 as pre-tax profits for the year to 31 March sank by 59% to £22.1m due to difficulties and increased competition in liquid milk markets.
Allen's bonus fell from £423,000 to £97,000, Wilks from £261,000 to £54,000 and Atherton from £149,000 to £47,000 as all three failed to hit profit and net debt targets.
Allen took home a £941,000 package for the year, made up of £518,000 in base salary, with the rest from taxable benefits, bonus, long-term incentive scheme and pension. It compared to £1.2m in the previous year.
Wilks, who left the business in March, also received a termination payment of almost £220,000, as well as deferred bonus shares and shares under the long-term incentive scheme. He is now CEO of Hovis.