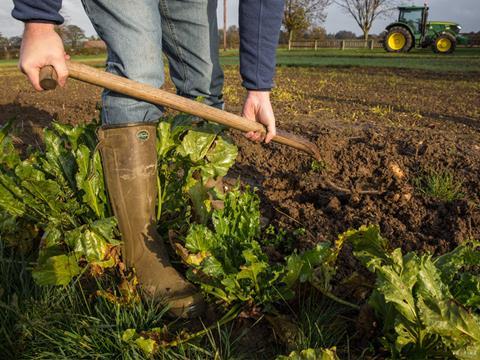 Cheers and congratulatory handshakes may have swept through the House of Commons at the Chancellor's announcement of a national living wage on 8 July, but the ramifications sent running through the UK food and drink industry are still being worked out.
In one fell swoop, George Osborne ordered employers to pay staff aged over 25 £7.20 per hour as of April 2016, to rise to £9 by 2020, and the implications of that for growers, manufacturers and retailers are leading to late nights in the office for industry accountants.
It's no surprise then to hear the NFU has written to farming minister George Eustice to ask the government for more time for its members to implement the NLW.
Horticulture board chairman Guy Poskitt told The Grocer he fears the abundance of lower-paid workers might leave the UK horticulture sector vulnerable to job losses and facing "a huge rise in production costs" as a result of the pay rise, upon which they were never consulted.
"Who is going to absorb that? The consumer, the retailer or the grower?" he asked.
And the NFU's members are far from alone in asking these pertinent and potent questions. Speculation as to whether the introduction of the NLW will mean steeper prices at supermarkets, or recruitment opportunities slashed, has abounded ever since Osborne dropped his bombshell on live TV.
Earlier this week, the ACS published new research suggesting as many as 80,000 jobs could be lost in convenience retailing as a result of the NLW, with individual retailers facing tough choices about their staffing situations.
The mults, meanwhile, have been quieter but that's not to say searching questions aren't being asked. In a comprehensive feature to be published by The Grocer next week, we're getting retailers, living wage campaigners and industry experts to spell out just what the NLW could mean for the industry's major employers, the case for the (real) living wage, and what has put large retailers off so far.
We'll also ask the question many businesses believe, or hope, is now off the table – does the NLW mean an end to campaigners' calls for business to pay £7.85 per hour?
Long before Osborne hijacked the phrase, calls for this original (and higher) living wage formed the benchmark for campaigners such as the Living Wage Foundation and Share Action. Those who believe that pressure will now abate are mistaken.
And that could mean even later nights for those currently struggling to work it all out.