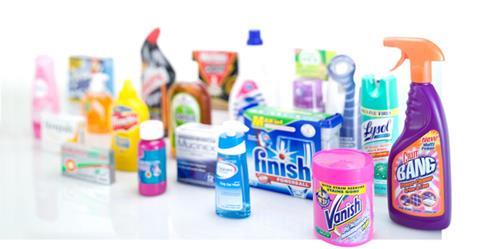 The UK's Financial Conduct Authority (FCA) has fined Reckitt Benckiser Group £539,800 for "inadequate systems and controls" to monitor share-dealing by its executive team.
The FCA said RB had breached regulatory requirements on two occasions over share dealings in its own stock by senior executives, resulting in late and incomplete disclosures.
There is no suggestion that the Reckitt execs traded on the basis of inside information or deliberately breached the code.
RB agreed to settle at an early stage of the investigation to qualify for a 30% discount, without which the FCA would have imposed a fine of £771,190.
Georgina Philippou, the FCA's acting director of enforcement and market oversight, said: "Clear and timely disclosure of share dealings is an important way of ensuring that markets are fair and are seen to be fair.
"RB failed on a number of counts in relation to share dealing by two of its senior executives over a number of years. The FCA expects all listed companies to learn the lessons from this case and to ensure they have the right controls and training in place."
The FCA stated that weaknesses in RB's systems and controls between July 2005 and October 2012 were compounded by inadequate records and training. Those issues left RB unable to properly monitor share dealings made on behalf of its senior executives by third parties.
When RB became aware of the share dealing by its senior executives, it should have notified the market by the end of the next business day but it failed to do so.
RB said in a statement today that it acknowledged the "error" and "has already implemented measure to improve its internal processes that address the FCA's concerns".
The consumer goods giant added: "The disclosures relate to only a small number of share dealings in 2008 and 2010, as well as automatic dividend reinvestments received in 2011 and 2012."
"RB works hard to maintain close and positive relationships with its regulators and we continue to have a strong relationship with the FCA."