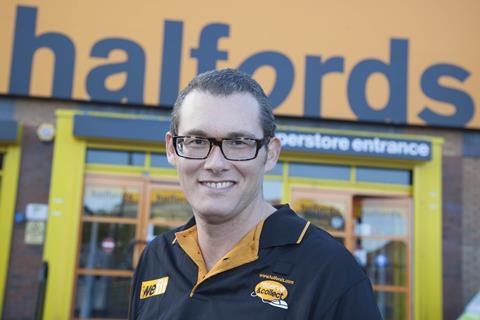 Tesco (TSCO) has announced it has given new UK and Ireland CEO Matt Davies £3.6m of nil-cost share options to vest over the next three years.
In a regulatory filing today, Tesco outlined the share options given to former Halfords CEO Davies in relation to the awards he forfeited on leaving the cycling and car parts retailer in May.
Under Tesco's 2015 long-term incentive plan, Davies will receive 1,594,523 nil-cost shares in total, worth £3.64m at Tesco's average market price taken for the awards of 228p.
Davies' first tranche of 408,268 shares (worth a nominal £931k) will vest on 1 November this year, with a tranche of 314,524 shares vesting on 7 August 2016 and another 408,268 on 1 November 2016.
A further bundle of 306,201 shares will vest on 1 November 2017 and finally a tranche of 157,262 shares on 7 August 2018.
Tesco said: "The Remuneration Committee believes that the awards fairly reflect the share awards Matt forfeited on leaving his previous employment in terms of value and timescale of vesting."
Meanwhile, new CFO Alan Stewart has been handed a further 56,950 shares (worth £118k at the 207.4p market price used for the award) vesting on 6 July 2018 relating to his exit from M&S in September last year.
Tesco said the nil-cost options are related to "the buy-out of the portion of the 2014/15 bonus Alan forfeited on leaving his previous employment".
Tesco shares were trading at above 250p in April, but have fallen back to 201.5p today after losing almost 10% of their value since Monday 29 June
At the current share price level, Davies' options are worth approximately £420k less than the combined award total.