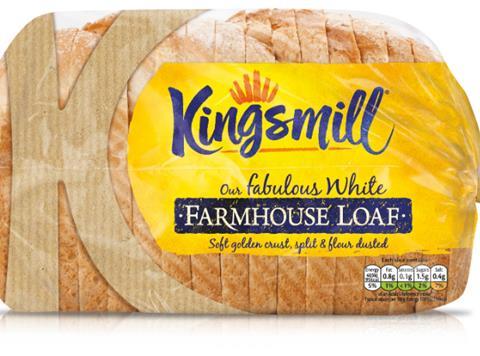 Shoppers in the North West and Midlands could face a pre-Christmas "bread drought" if drivers at the Kingsmill bakery in West Bromwich go on strike over a pay dispute, Unite has warned.
The site produces around 1.5 million loaves a week, as well as rolls and muffins, which would not be delivered to supermarkets if industrial action were to go ahead, said the union. About 130 drivers, maintenance staff and security personnel in West Bromwich are being balloted in response to a "paltry" pay offer from Allied Bakeries, part of Associated British Foods. The proposed two-year pay deal comprises a 2% rise plus £150 for the periods starting April 2017 and April 2018. The ballot will close on Monday 27 November.
Unite stressed that Kingsmill drivers earned £26,000-£28,000 a year – significantly less than their counterparts at Sainsbury's and Culina, who take home £42,000 and £33,000 respectively, according to the union. It added that drivers at Allied's Stockport depot earned £1,500 a year more than those at West Bromwich, highlighting "serious equal pay issues".
Were industrial action to take place ahead of the festive period, there would be "bread mountains at the West Bromwich depot but a bread drought across great swathes of England" said Joe Clarke, Unite lead officer for the food sector. "A strike could cause havoc to bread deliveries across the North West and the Midlands. Customers of major supermarkets in these regions in the run up to Christmas could be faced with bread shortages."
A spokeswoman for Allied denied that would be the case, saying the business was "confident that we will still be in a position to deliver fresh bread to all our grocery retail customers". There were "robust contingency plans in place", while a number of delivery routes would change to mitigate the risk of disruption.
Pay discussions at West Bromwich had begun in May, she added. "Unfortunately, we haven't yet come to a settlement and are naturally disappointed that the union has now decided to initiate a ballot of their members at the site for industrial action. As a responsible and respected local employer we are always open to discussion with our employees."
Last week, Allied warned this week it would be forced to pass on losses incurred in the wake of surging wheat costs. The supplier reported a loss, with commodity inflation - particularly for wheat - combining with lower retail prices to cause "significant margin decline".