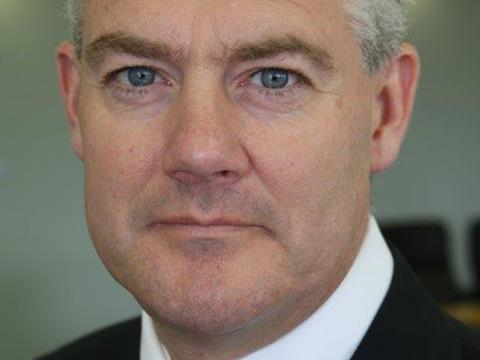 ABP Food Group chief executive Paul Finnerty will step down at the end of September , with current COO Frank Stephenson being promoted to take over.
Finnerty, who has been with the Irish meat giant for the past 11 years, will vacate the role on 30 September.
New CEO Stephenson will take over on 1 October. He joined ABP in January 2015, having previously worked for Glanbia for 20 years.
ABP group executive chairman Larry Goodman thanked Finnerty for his service. "Our business has achieved significant growth during his tenure and is well positioned to meet future opportunities and challenges. I am also delighted that Frank Stephenson is taking up the role of CEO. Frank's extensive experience in international agri business, most recently in the USA, will bring skills and perspectives to the Group that will be important for ABP moving forward."
Finnerty said he was proud of his time at ABP but the time had come to pass on the role to someone new. "ABP is in great shape to continue its growth and I wish the business every success going forward," he added.
Finnerty's stint as CEO saw him steer the company through the turbulences of the horsemeat scandal of 2013, which prompted a significant restructure and new strategic direction at the meat processor. Most recently, the company announced a major new six-year contract to supply Asda.