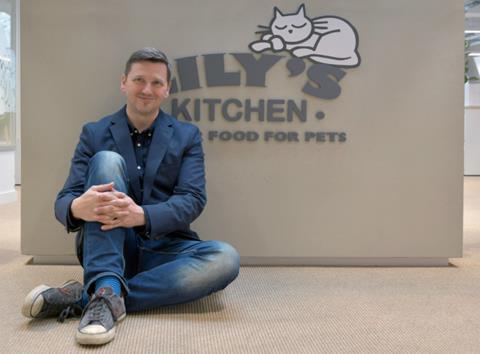 Lily's Kitchen has bolstered its senior leadership team with the appointment of Alexander Sandover as e-commerce director.
Sandover moves to Lily's Kitchen from Twinings, where he spent five years building the tea brand's e-commerce business from scratch.
At the ethical petfood brand, he will oversee the commercial and e-commerce function, with the aim of optimising customer experience and improving its offering "to educate and inspire pet owners", using web and direct-to-consumer e-commerce strategies.
Lily's Kitchen was an innovative and dynamic brand with great opportunities for development, claimed Sandover.
"I will use my broad experience to advance the customer experience, and I'm really looking forward to leading and inspiring the Lily's Kitchen team, delivering fantastic results with plenty of opportunity to accelerate growth and success over the coming years," he added.
Founder and CEO Henrietta Morrison said the brand was lucky to recruit Sandover. "We have strong growth ambitions for the company, and he has just the right skills to help us to maximise this opportunity, thanks to his extensive knowledge.
"These are exciting times for Lily's Kitchen and we look forward to Alexander becoming part of our future growth plans."