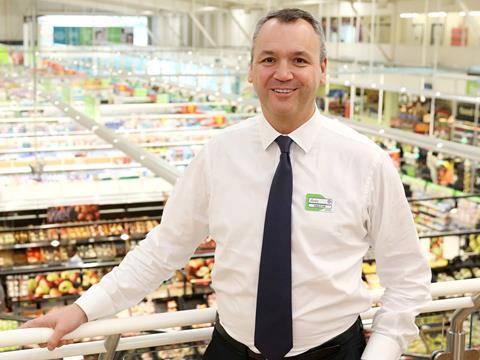 Walmart has confirmed Andy Clarke will step down from his post as CEO and president of Asda next month.
As suggested by The Grocer on Friday, Walmart China boss Sean Clarke will be taking over the role, starting on 11 July.
Andy Clarke will remain with Asda until the end of the month, and will then serve as an advisor to the business until the end of 2016. He will also continue to represent Asda as president of the the IGD.
See also: Asda - where did it all go wrong? And what's next?
Roger Burnley, previously touted as a possible successor to Andy Clarke, will become deputy CEO and chief operating officer when he joins Asda in October.
Walmart said Andy Clarke had "decided the timing is right to step aside from his role with the company".David Cheesewright, president and CEO of Walmart International, added "we must have the right talent in place to lead our business through times of change".
See also: Walmart wakes up to Asda
"Sean is one of our most experienced global executives, and through his leadership we will build upon the momentum of Project Renewal to reposition Asda in a very competitive market place. I'm also excited about Roger coming back to Asda, as we view him as a top talent and a future CEO.
"Together with the existing Asda executive team, Sean and Roger will serve as an incredibly powerful team to lead our Asda business. Their complementary skills and combined expertise in the UK retail market and globally brings an unrivaled breadth of retail knowledge to Asda."