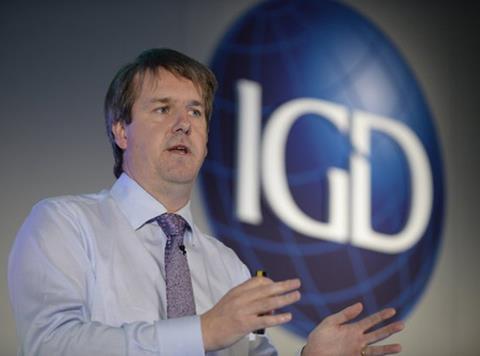 Asda has revamped its e-commerce business following the departure of vice-president of e-commerce and supply chain Gavin Chappell, who is joining Dunelm next year as supply chain director.
Asda has decided to group e-commerce operational strategy and development functions under the watch of David Lepley, former senior director of strategy and development, who becomes vice-president, grocery home shopping operations.

Phil Wilkinson is promoted to senior director of grocery e-commerce trading, looking after the front-end grocery e-commerce and the website that includes trading, merchandising, design, optimisation, development and analytics. He was previously senior category planning manager for non-edible, reporting to Phil Briggs, who continues as vice-president for grocery and non-edible trading.

Saeed Anslow, senior director of international e-commerce, is recruiting and training a new team for the group's recently established International Acceleration Centre to develop new grocery home shopping services.

Andy Clarke, chief executive, said: "Gavin Chappell has decided to take an opportunity outside Asda as group supply chain director for the Dunelm Group. I've known Gavin since before he joined Asda and seen him progress and grow in our business, and it is with some sadness but understanding that I share Gavin's decision to leave Asda.

Chappell joined Asda six years ago as supply director and was previously supply chain director for Alliance Boots. "In that time he has made a tremendous difference to our business, bringing strong and skilful leadership to his role in trading and operations and, most recently, as VP for e-commerce. His new position will allow Gavin to return to is functional area of expertise," Clarke added.