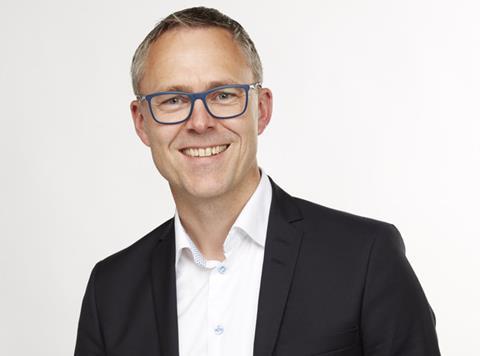 B&Q CEO Michael Løve is to become executive vice president of Netto International, the Danish supermarket chain on 1 September 2017.

He will be responsible for the operations of 1,300 stores in Denmark, Germany, Poland and Sweden.

Løve was formerly head of Co-op Denmark's five formats in the country before moving to the UK two years ago. Prior to this he led the turnaround of Danish supermarket chain SuperBrugsen until 2014.

Dansk Supermarked Group CEO Per Bank said that Løve had a strong understanding of consumer trends and quality in volatile markets, making him "particularly well suited for taking over responsibility for the Netto brand".

"Michael's track record speaks for itself. With the further experience he has gained in recent years in the UK, I have no doubt he is the right person to fulfil our ambitions for Netto across the countries," he said.

Netto is to focus on refreshing the concept in Denmark and increasing the pace of expansion in Sweden and Poland while maintaining a strong regional position in Germany.

"Netto is the only Danish food retailer that has had the courage to establish itself abroad and succeed in doing so. At the same time, Netto has become the market leader in Denmark," said Løve.

"Taking up the position in Netto International provides me with a fantastic opportunity to work with a format where there is ambition to continuously expand, revitalise and develop the brand. That opportunity was worth returning home for."

Løve will become part of the group's executive committee.

Netto has been present in the UK but withdrew on two occasions. In 2016 Sainsbury's called a halt to a joint venture with Netto and closed all 16 stores. In 2010 Netto disposed of 193 stores in the UK to Asda in a £778m deal. Netto's failure to grow its share against rivals Aldi and Lidl was cited by some as a reason for the move.