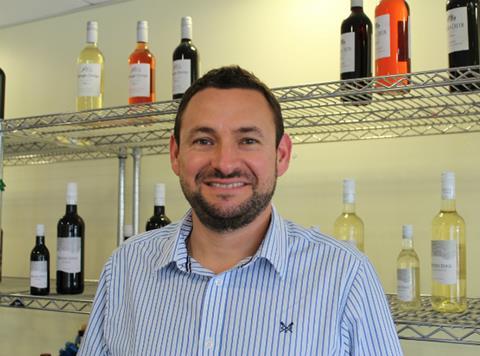 Lanchester Wines has created a new head of commercial operations position to overlook its global wine buying strategy and integration with the multiples.
The role has been appointed to Barney Davis, who left his job as a consultant to wine and spirits supplier Kingsland Drinks earlier this month. Previously, Davis was general manager for UK & Europe at Robert Oatley Vineyards.
He had been appointed to ensure "continued relevancy" within the UK and European marketplaces, across all channels, with the new position developed specifically to align with his skillset, MD Tony Cleary told The Grocer.
Davis would primarily be responsible for the buying of all bulk wine for the wider County Durham-based Lanchester Group, said Cleary, adding he would work "proactively and intrinsically" with the sales teams and assume overall responsibility for Lanchester Wines' multiple retail strategy.
The appointment marked the start of a "renewed global buying strategy" for the wine merchant, said Cleary.
"We're working hard to ensure Lanchester Wines is at the forefront of the UK wine sector and are investing heavily in both our people, through the creation of strategic roles such as Barney's, and also our business."
Davis added: "Lanchester Wines already has a strong portfolio of products and my role will see me identifying opportunities for innovation within both the producer and Lanchester Wines branded portfolios.