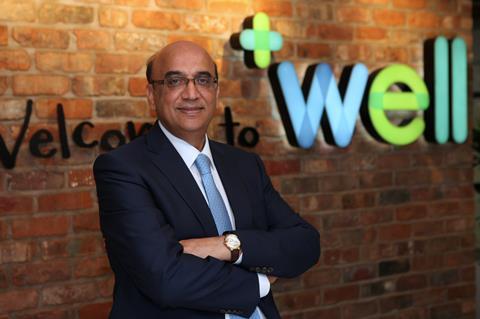 Several leading industry figures have been recognised in the Queen's New Year's Honours 2016, including Bestway CEO Zameer Choudrey, Sacla' UK MD Clare Blampied and the BRC's Helen Dickinson.
Choudrey, who won The Grocer Cup at last year's IGD Awards dinner, was awarded a CBE for "services to the UK wholesale industry and charity in the UK and abroad".
Meanwhile, Blampied received an OBE for services to the food industry, and Dickinson an OBE for services to retail.
Choudrey said he was deeply honoured to have been recognised. "These honours represent everything that makes Britain great, reinforcing how it doesn't matter where you have come from – what matters is your work ethic and the impact you can make," he said. "It shows what matters is that you contribute and you help to make Britain even better, something many immigrants do on a daily basis across the nation."
His award was one of two gongs given to senior figures within the wholesale sector. Rami Ranger, the owner of of Lamdmark Wholesale member Sun Mark, was also awarded a CBE for outstanding service to business and community cohesion in the UK.
"My story shows that one does not need a rich father, an elite education or the old schoolboy network to help one in life," said Ranger. "What one needs is self-respect, wotk ethics, commitment, vision and empathy for others."
Blampied also expressed her delight. "With Sacla' celebrating 25 years in the UK in 2016, I am immensely grateful to have been selected for such an honour at such a special time," she said. "The award is for everyone who has supported me and helped to build the business to where it is today."
Other awards included an OBE for Ian Pigott, founder of Open Farm Sunday and chairman of Farming & Countryside Education, and an OBE for Children's Food Trust head of nutrition Patricia Mucavele; while Dr Anthony Williams, chairman of the sub-group on maternal and child nutrition for the Scientific Advisory Committee on Nutrition received MBE.
Gerald Lavery, former senior finance director, Department of Agriculture and Rural Development, Northern Ireland, was awarded a CBE for services to agrifood in the province.