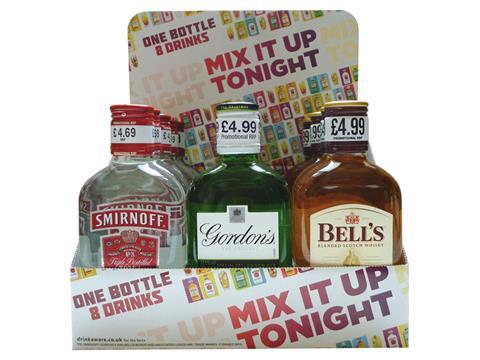 Drinks group Diageo has appointed Javier Ferrán to its board to replace outgoing chairman Dr Franz Humer.
He will start as a non-executive director on 22 July and will take up the role of chairman on 1 January 2017 after Humer retires.
Ferrán is a drinks industry veteran having joined Italy's Martini & Rossi in the 1980s, followed by Bacardi in 1992 when the two businesses merged. He spent more than a decade at Bacardi, rising to become president and CEO in 2003 before leaving a year later to join private equity firm Lion Capital, which has invested in the likes of Weetabix, Kettle Foods and Findus, as a partner.
Ferrán is currently a non-executive director at SABMiller, Associated British Foods and Desigual, and a member of the advisory board of Agrolimen and the ESADE Business School. He will not seek re-election to the board of SAB at the upcoming AGM on 21 July.
His main role as chairman of Diageo will be to help CEO Ivan Menezes steer the Smirnoff and Guinness owner back into growth after a tough two years struggling with a slowdown in emerging markets.
"The appointment of someone of Javier's ability as Franz's successor is a tribute to all that Franz has contributed to Diageo," Menezes said. "Diageo is executing a clear strategy with discipline in order to deliver accelerated top-line growth, greater productivity and continued strong cashflow. I look forward to working with Javier as we build Diageo's leadership position and achieve our ambition."
Ferrán added: "It will be a privilege to chair the Diageo board. The company is in a strong position with leading brands, geographic reach and financial strength. It now has a consumer-facing culture and a rigorous approach to the decisions it makes. As chairman it will be my role to work with the strong executive team, led by Ivan, to ensure that the company delivers its potential."