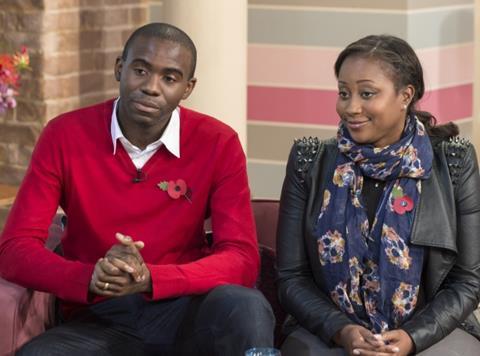 The wife of footballer Fabrice Muamba - who suffered a cardiac arrest in front of millions of TV viewers - has called on more supermarkets to install defibrillators.

Shauna Muamba is hoping her new Caribbean sauce brand, Mrs Muamba's, can help to raise awareness of sudden cardiac arrest after her husband was treated with a defibrillator at the White Hart Lane ground where he collapsed during a match in 2012.

"A defibrillator saved my husband's life and I would like to see a defibrillator in all supermarkets," she told The Grocer this week.

The Mrs Muamba's range comprises five ambient sauces - Brown Stew, Caribbean BBQ, Jerk, Caribbean Sweet & Spicy and Caribbean Curry - and is expected to retail for between £2.49 and £3. Muamba has linked up with Arrhythmia Alliance, which aims to make defibrillators more available to the public, and will make a donation to the charity for each jar sold.

She got the idea of developing sauces while running a catering company. "The business started out with me making Fab his lunch, then his team mates caught on, and then other players and eventually I was doing dinners and New Year's Eve parties for Premier League football players, soap stars and their families," Muamba told The Grocer. "After all, Rio Ferdinand doesn't want to jump in his Jaguar and pop down to Moss Side to get his takeaway, does he?"

Muamba, who developed a passion for food while growing up in Jamaica, considered herself a cook of "good, homely food" rather than a chef, she added. Fabrice - who had to give up his football career after the attack - was her chief food taster. "He's the one I whine to at midnight when I can't get the taste of something right - but he can't even boil an egg himself."

Arrhythmia Alliance said 100,000 people die each year from sudden cardiac arrest - a condition that can affect people of all ages and fitness levels, in which the heart suddenly stops beating due to a malfunction in its electrical system. The charity claimed 80% of these deaths could be prevented with the use of a defibrillator.

Although Asda has defibrillators in five stores on a trial basis, and retailers including some East of England Co-operative Society and independent stores have them, Arrhythmia Alliance said it was unusual to find a defibrillator in a supermarket.
Image: Ken McKay/REX