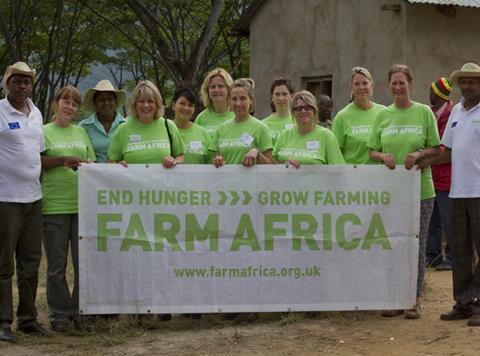 Senior food and drink industry figures returned from Tanzania this week having successfully completed their project to help boost income for women in the Babati district of the country.
The nine women, including senior figures from Sainsbury's, Tesco, and the 2 Sisters Food Group, built 90 beehives in less than three days as part of the Big Beehive Build, a project under the industry's Food for Good Initiative to support the work of Farm Africa.
The charity works across Eastern Africa to help smallholders earn a living through rural schemes.
"We managed to take a pile of wood, nails and wire and turn them into something fantastic," said Kate Ewart, product development director at Tesco.
The beehives have been purposefully constructed at ground-level to make them accessible to the local women of the Erri community, in order that they can make a living from producing honey.
"We all went to try and make a little bit of a difference to the women in the community and make them more economically independent and their lives more sustainable," added Nichols group chief executive Marnie Millard.