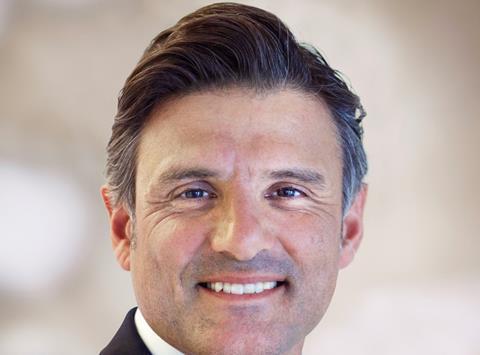 Plant-based food and drink business Braham and Murray Good Hemp has appointed former L'Oréal MD Jeremy Schwarz as chairman of its board of directors.
He joins after a four year spell as the CEO of the Body Shop, following spells at Sainsbury's, Coca-Cola and L'Oréal.
Schwarz will be tasked with scaling up the supplier, which products from hemp seed, including an allergen free milk alternative, after it sold a majority stake to PE fund Inverleith LLP in August, by expanding its UK and global distribution.
Good Hemp was founded by Henry Braham and Glynis Murray at their Devon farm in 2004. It now produces a range of consumer brand products including a milk alternative, natural protein supplements, protein flours and hemp seeds.
"Jeremy is great. He completes a dynamic Board with Ben, Paul and ourselves," commented the Good Hemp founder.
"He's entrepreneurial, imaginative, clear thinking and his fantastically relevant mainstream consumer experience will harness the exceptional power of Hemp for Healthy, Allergen free and Environmentally Beneficial food."
On his appointment, Schwartz said: "With its nutritional qualities and the sustainability of the hemp crop, Good Hemp is a brand with good potential for growth within the fast growing plant based food and drink sector.
"The foundations have been laid by two visionary entrepreneurs in Henry and Glynis and I am delighted to have been invited to be a part of this brand's growth and expansion.
"Operating in a growing market and tapping into key consumer trends, I believe that Good Hemp has a bright future and I look forward to working closely with the team."