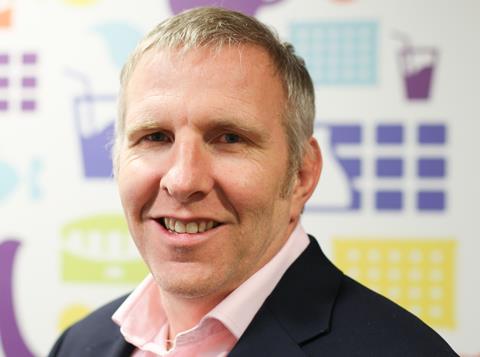 Former Mondelez UK MD Mike Taylor has been appointed as the new chairman of recently acquired artisan chocolate brand Montezuma's.
Taylor, who left the Cadbury's owner last year, has been named as the chairman of the premium chocolatier's newly formed board of directors.
The appointment comes two months after Montezuma's, which has five retail stores and is listed across a number of multiples, was purchased by Inverleith LLP, an Edinburgh-based PE group specialising in fmcg brands.
Taylor left Mondelez last summer after seven years at the business, which promoted him to managing director for UK & Ireland in 2016.
The respected industry figure began his career at Kraft Food, where he spent 12 years, before joining Kellogg in 2006, before then moving to Mondelez five years later.
The chairman role is Taylor's second non-executive appointment, following his appointment as a director at All About Food, a manufacturer of fmcg retail products for restaurant brands such as Pizza Express.
"The quality of the chocolate is fantastic and the quirkiness of the brand resonated. There is a lot of 'vanilla' in the market generally, and this is a great brand with entrepreneurial founders so felt like a really good mix for me," commented Taylor
"With distribution through the retail channel and some international already, it has interesting routes to market, giving it lots of potential for future growth.
"For me it is a bit of a hidden gem. It's about increasing awareness and visibility for the brand and products, furthering the distribution channels and exposing more people to the brand, as they will resonate with it."
Also joining the board of directors as non-executives are Paul Skipworth, Michael Atkinson, founder Helen and Simon Pattinson, and a new managing director.
A new MD will be appointed following a period of transition during as the founders look to step away from day to day management of the business.
Inverleith's majority acquisition of Montezuma's, for an undisclosed sum, followed investments in Good Hemp, The Scotch Malt Whiskey Society and premium grocer Planet Organic.