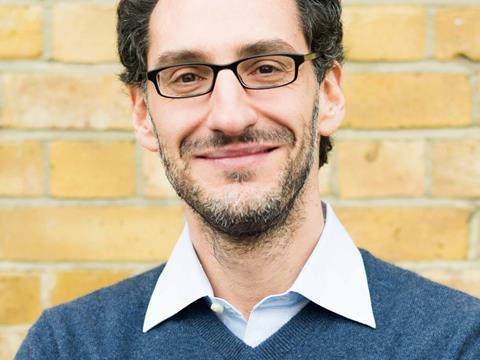 Specialist fruit & veg retailer Natoora has appointed Jacopo Arpesani to the newly created role of chief operating officer.

He has been tasked with innovating the supply chain and driving a technology-led expansion.

Arpesani previously worked at Nielsen for 13 years, most recently as senior vice-president of technology, where he led a team of several hundred in building new customer-segmented data platforms.

His background combines operations, software development and project management, which Natoora said made him ideally suited to lead the IT and operations teams.

His new role will see him looking to define key operational processes in the business's supply chain and enhance them with technology to improve efficiency.

Natoora said the appointment came at a pivotal moment in its plans for expansion.

The operations department, providing a direct link between its growers and end customers, was arguably the most important within the company.

Arpesani said: "We are laying the foundations to make Natoora a pioneer in the cross-section of food and technology. Using the right systems, we can shorten our supply chain, individualise orders and significantly reduce non-conformities - all with the aim to better serve our customers."

Franco Fubini, Natoora chief executive, said the company would never compromise on the flavour of its fruit & veg.

"This means developing an innovative and flexible supply chain that adapts to the particularities of our product - rather than the other way around. Under Jacopo's guidance, I am confident we can use technology to build a supply chain that helps us bring better-tasting fruit & veg to everyone."

Natoora, which launched in 2005, works with producers who prioritise flavour in their growing. It works with 400 professional kitchens.

Its fruit and veg is also available at Ocado and Whole Foods Market, as well as Natoora.com.

The company currently supplies 400 fruit & veg lines and 650 overall lines, including, fish, cheese and bakery.

It started delivering to restaurants within the M25 on Sundays for the first time just over a year ago to help eliminate storage and produce freshness problems, enabling restaurants to top up stock when needed.