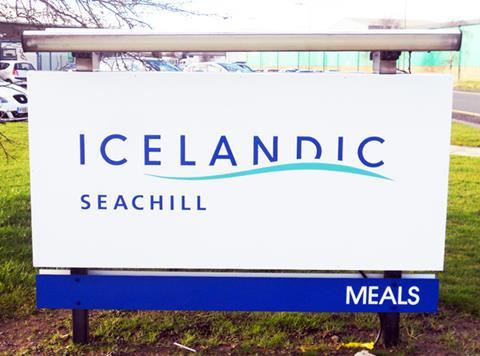 Icelandic Seachill has warned of job losses after being ditched as a supplier by Marks & Spencer.
The seafood processor, which has been supplying M&S for 30 years, said the supermarket had chosen to give the contract for "all of our business with them" to alternative suppliers.
With the M&S contract worth in the region of £50-60m, the decision will have a major impact on Icelandic Seachill's coated, en croute and deli business, warned CEO Simon Smith.
"This decision will have a huge impact on our business and the unfortunate reality is that a large number of roles may be at risk," he added.
"We are currently reviewing all practicable alternative scenarios. It is early days and we are working on detailed proposals which we will share with our employees at the earliest opportunity.
"Our number one priority is to support those directly impacted by the decision that M&S have taken. "
However, he stressed the Icelandic Seachill business – which includes UK brand Saucy Fish – remained in "good shape" overall, with "strong and continuing" partnerships with remaining customers.
An M&S spokesman confirmed the retailer had given the former Icelandic Seachill contracts to three other existing suppliers as part of the retailer's ongoing review of its supply chain.
The M&S coated fish business had gone to 2 Sisters-owned Five Star Fish – which is also based in Grimbsy, he said, while the en croute business had gone to Bakkavor-owned Freshcook and the prawn cocktail business to Greencore.
"As we grow our food business, improving the quality and capacity in our food supply chain is an important part of our strategy," he added.
"The decision to move products from Coldwater to three other suppliers is not one we have taken lightly, however we believe the move will further improve our fish offer and deliver new and exciting products for our customers."
Five Star Fish last month won a contract to produce a new fish and chips range for M&S. It fought off competition from Icelandic Seachill and Young's Seafood to win the coated fish contract, worth an estimated £40m.
Parent company 2 Sisters took over the M&S ready meal business from Icelandic Seachill in 2014, after the latter decided to cease ready meal production to focus on fish.