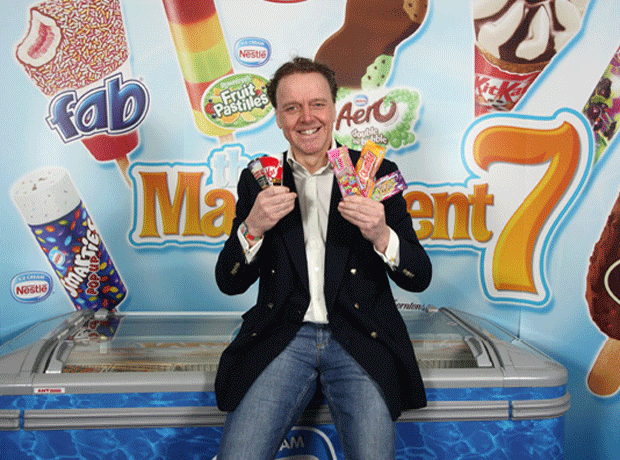 R&R Ice Cream chairman James Lambert has stepped down as chief executive following the acquisition of the business.

The North Yorkshire-based own-label and branded ice cream supplier - Europe's largest producer of ice cream by volume - announced a management shake-up this week on the completion of its sale to private equity firm PAI Partners.

Lambert - who placed 20th in The Grocer's 2013 list of grocery's 100 most powerful figures - will remain chairman, while Europe CEO Ibrahim Najafi is being promoted to the role of group CEO.

"Ibrahim is one of the best managers in the food industry today and he has played a major part in R&R's success to date," said Lambert. "I could not be happier that I have such an able successor to lead such a fantastic company."

Najafi joined R&R in 1998 and was appointed to the board two years later. He became CEO for Europe in 2009 and has led the development of the business in Germany, France and Poland.

Lambert founded R&R - originally Richmond Ice Cream - in 1985 with a group of farmers. The business merged with Leeds-based lolly manufacturer Treats Group in 1998, and then acquired the ice cream businesses of ABF and Nestlé, allowing it to manufacture and market brands such as Fab, Smarties, Rolo and Rowntree's Fruit Pastilles.

In 2006, Richmond merged with German manufacturer Roncadin to form R&R Ice Cream, adding Kelly's of Cornwall in 2008 and French business Rolland in 2010. It then purchased Pilpa in France, German company Durigon and Italy's largest own label ice cream manufacturer, Eskigel.

In the past 12 months alone it has acquired frozen desert brand YooMoo and Fredericks Dairies, which holds the UK licence for Mondelez brands.