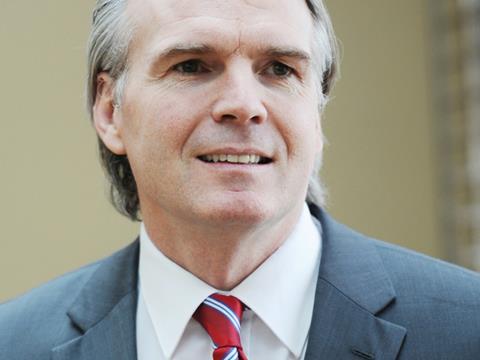 There's a change at the top of Müller, with current group CEO Ronald Kers set to be replaced by Lindt & Sprüngli head of marketing and sales Uwe Sommer from 1 May.
A press report in Germany initially appeared to suggest Kers was to return to the UK to head up Müller UK & Ireland once more, but this not the case. It is understood Kers will be helping to transition Sommer into his new role but then expects to bow out of the Müller business within a few months.
Kers leaves after five and a half years with the Müller group, of which he spent the past two and a half years as group CEO. He joined the company as head of the UK & Ireland business back in January 2012 and has been widely credited with transforming the company from a narrowly focused yoghurt manufacturer to a major force in UK dairy. Key strategic moves under Kers' leadership included the acquisition of Dairy Crest's liquid milk business in 2015, the acquisition of the Minsterley desserts factory and the creation of a new butter factory.
Neither Müller nor Kers would comment on the reason behind the leadership change, but it is believed Müller owner Theo Müller's desire for Kers to relocate fully from the UK to Luxembourg proved a sticking point. German press reports have also highlighted a failed acquisition in Italy as a contributing factor.
The current Müller UK & Ireland management team around MDs Bergen Merey and Andrew McInnes will remain in place as is.