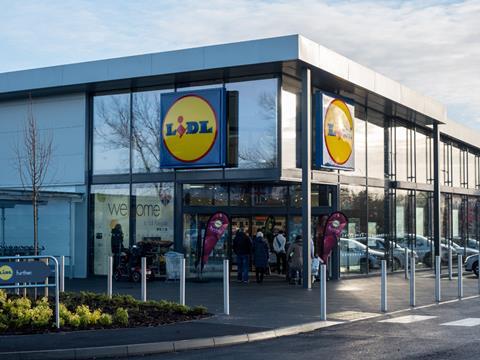 Lidl GB is making a number of changes to its senior leadership team, sparked by CFO Dirk Kahl taking up a new role with parent company the Schwarz Group.
Kahl, who will return to Germany for the new role on 1 October, is being replaced by Marco Francesco Di Costanzo.
Di Costanzo joined Lidl in Germany in 2008 and has been CFO for Lidl Hungary since 2017.
Martin Kottbauer, previously international director for purchasing, has been appointed chief commercial officer and will become a member of the GB board.
He will report to Ryan McDonnell, who was CCO. McDonnell will maintain overall responsibility for both buying and marketing but will also become more involved in other areas of the business as he is appointed deputy CEO of Lidl GB. He will begin working closely with CEO Christian Härtnagel in this new role with immediate effect.
This is the first time Lidl GB has had a deputy CEO. However The Grocer understands the move is not seen as direct succession planning for Härtnagel. Instead this is part of McDonnell's development to learn what a CEO role involves and thus be ready to take on such a position anywhere within the wider Lidl operation.
"We have exciting and ambitious plans for growth in Great Britain," said Härtnagel.
"I am pleased to strengthen the board's capabilities and have the support of Ryan and Martin as we continue to expand at pace."
He also praised Kahl for his contribution.
"Dirk joined Lidl GB as CFO in 2014 and his vast experience from working in multiple countries and different industries has been an invaluable asset for Lidl GB," he said.
"Dirk has played a crucial role within the GB board team and I would like to thank him for his significant contribution to the business and wish him every success in his new role."