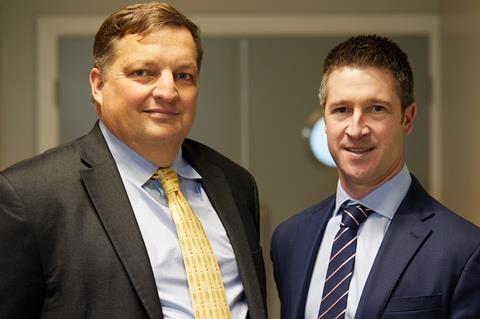 Poultry giant Moy Park has made two new senior appointments.
Hugh Nocolson, former senior manager at Deloitte, has become director of logistics. He will develop strategic supply chain initiatives across the company's logistics operations.
He replaces interim director Les Gillies, who has moved on to become the operations director of Marshall Fleet Solutions' Thermo King division.
Meanwhile, the company's current sales & marketing controller Matt Hibbins has been promoted to the role of director of business – Waitrose, following the departure of Rachel Griffiths. He will be responsible for "the next stage of growth" with the retailer.
"Both Matt and Hugh will provide a high level of expertise and industry understanding, which will no doubt prove an invaluable asset to Moy Park and add strategic value to our business," said Moy Park president Chris Kirke.
The hires come after Moy Park heralded 'strong financial performance' for last year, with operating profit increasing 2% to £73.4m off the back of a 4% rise in revenues to £1.6bn for the year ending 29 December 2018.