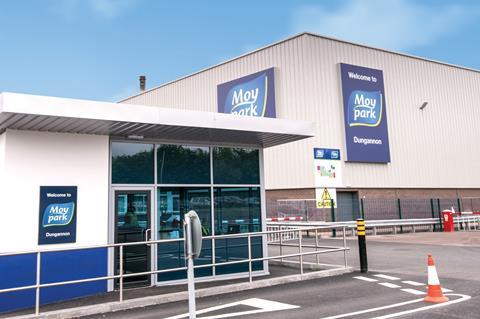 Moy Park has announced a major recruitment drive for temporary workers across its agricultural and production operations as it seeks to meet increased demand caused by the coronavirus pandemic.
Hundreds of temporary job roles have been created at the poultry supplier's sites in both Northern Ireland and Great Britain after what it described as a "heightened demand" for poultrymeat.
The work on offer is said to be particularly targeted at those from the hospitality sector, due to their familiarity with food hygiene and safety regulations.
"The increase in grocery retail comes at a time when there has been a fall in demand across our sister sectors of hospitality and tourism," said Moy Park HR and performance director Kirsty Wilkins. "We hope the pressure being faced across these industries is short term and, in the meantime, we are keen to help anyone looking for a job through these new opportunities.
"As a team we are committed to ensuring we provide nutritious food for our communities, and we are keen to support individuals who are looking for short-term employment to meet changing consumer purchasing habits."